How to update the Facebook integration Token
Included for free in plans
VIP
PRO
BASE
If you received an e-mail informing about the need to update your Facebook integration Token or if you're seeing an error message when trying to answer a chat coming from Facebook, please follow the steps below to update your integration token. If you have multiple Facebook Pages connected to JivoChat, please make sure to repeat the process on all pages.
Please note that this procedure is required by Facebook to assure the security of Facebook accounts connected to external platforms such as JivoChat.
1.Access your JivoChat web app and go to Manage -> Channels -> Settings (below your Facebook page connected to JivoChat).
2.Click on "Options" and then on "Update Token".
3.A new tab will open in your browser. Inside the page that will be loaded, click on "Update Token".
4.Authorize the connection of the pages you administrate in Facebook and allow all accesses required by JivoChat. After completing all steps, the token will be successfully updated.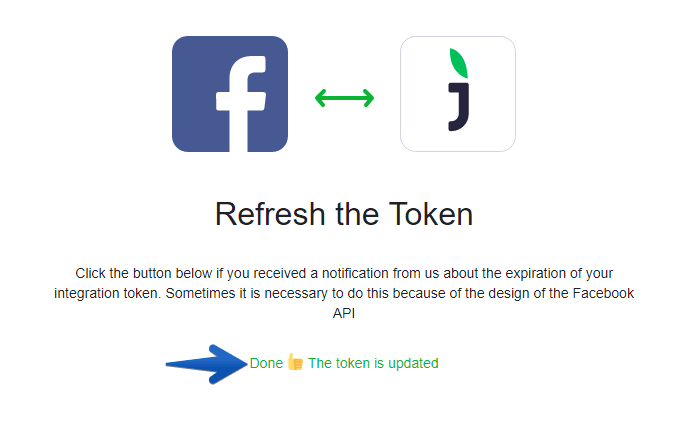 Done! The token has been updated. You may now continue to work and answer all customers from your Facebook Page.
Ask in the live chat, we are ready to help around the clock