How to send a chat log to a client by email
Included for free in plans
VIP
PRO
BASE
If your client requested to receive a chat log by email, you can do that directly from the JivoChat app following the instructions below.
During a chat with a visitor, you can add their email address in the right side panel of the conversation to save the contact info of that person.
If you have the contact form activated, depending on how it's set up, the client might already have informed their email. You might want to confirm if the email is correct to make sure there are no typos.
After inserting their email, once the visitor leaves your website you'll notice a new system message appearing inside the chat and you'll be able to send extra messages directly to the person's email.
The first extra message sent after the visitor left the website is sent along with the latest chat log. Please notice that it is not possible to send older chat logs by email, only the latest chat log can be sent once.
In the example below, we'll send the following extra message by email: "Here's our chat log from today".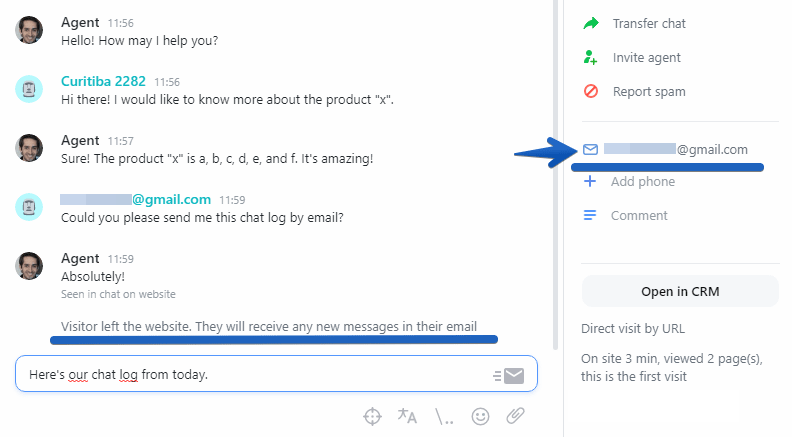 That is it. The latest chat log along with the extra message will be sent to the client's email within a few minutes.
The client will receive the chat log in the following format: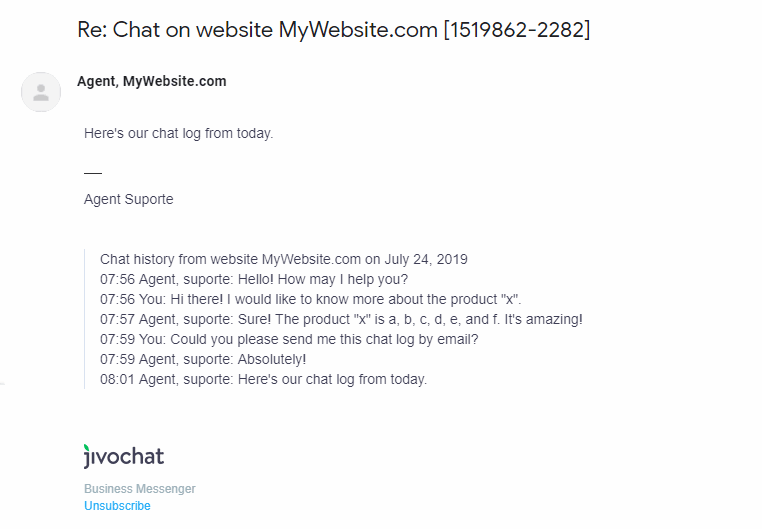 That's all! You can start sending chat logs by email whenever you need.
Ask in the live chat, we are ready to help around the clock