How to export clients contacts
Included for free in plans
VIP
PRO
You can export all visitor's contact information which they entered into the chat forms.
Please follow these steps to export visitor's data:
1.Open the JivoChat web app, or any of our Desktop apps, and go to CRM -> Clients -> Download clients -> Select the file extension: Excel or CSV.
Note : You can optionally use the Apply filters button to filter clients by date, channel, or other filters available.
2.Wait until the file is ready to download and click "Download" once that option is available on your app. This may take a few minutes depending on the size of the file being generated.
3.Open the generated file (on Microsoft Excel, for example). If the structure is not organized in separate columns, follow the remaining steps of this tutorial to organize the file. If everything is ok, please disregard the next steps.
4.Select the first column in the table (so that it is highlighted).
5.Go to "Data" in the ribbon and press the "Text to columns" button.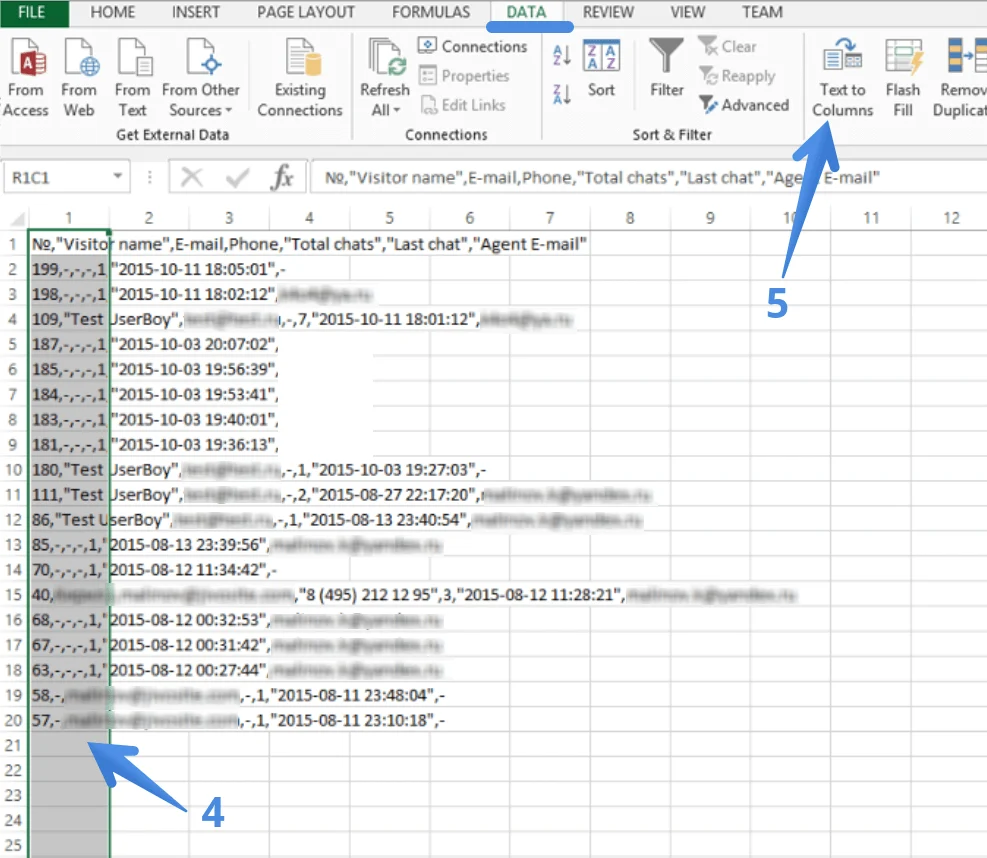 6.Select the "Delimited" option in the first step of the "Convert Text to Columns Wizard" and press "Next".
7.Check the "Comma" in the delimiters list and press "Next".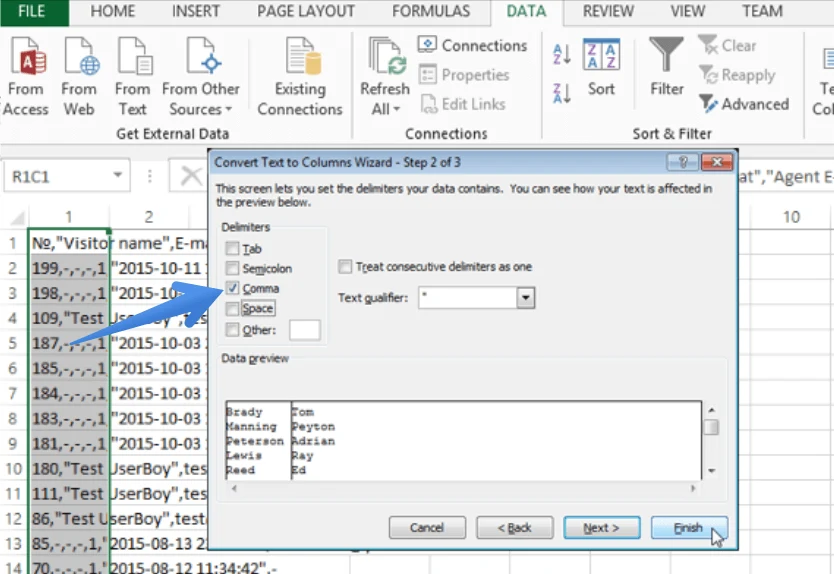 8.At the last step choose "General" data format and press "Finish".
9.If necessary, you can change the columns width, set the text alignment, and get the data in the readable format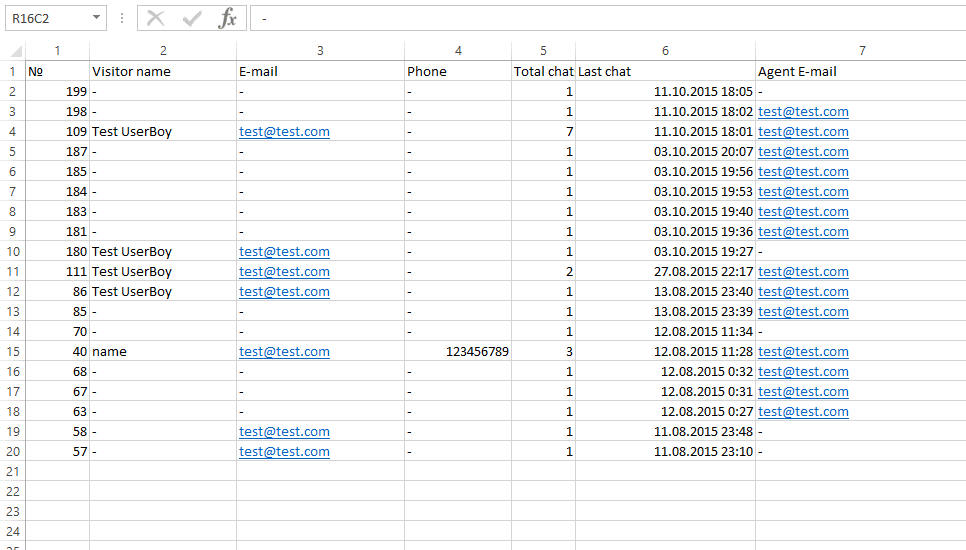 Thank you for your attention!
Ask in the live chat, we are ready to help around the clock