How to export deals from JivoChat
Included for free in plans
VIP
PRO
Now you will be able to export all your deals to an excel file so you can manage your deals from anywhere.
Collect data and organize it as you wish, for a report or for a sales study.
First, login to your jivochat desktop or web app. Go to the "CRM" tab and then to "Deals"
Click on "Export deals" located at the right top corner: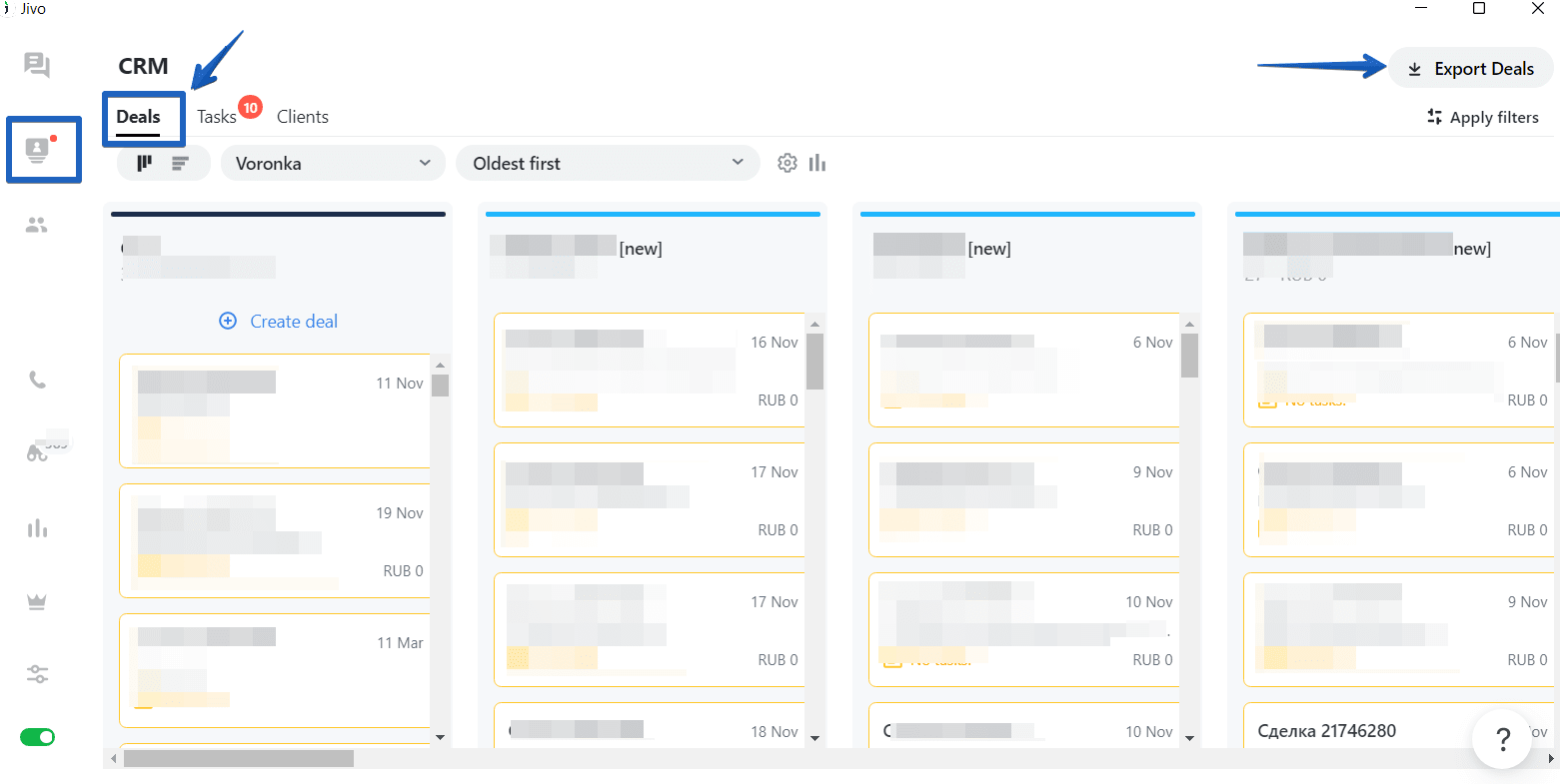 Now please select your file format, "CSV" or "Excel":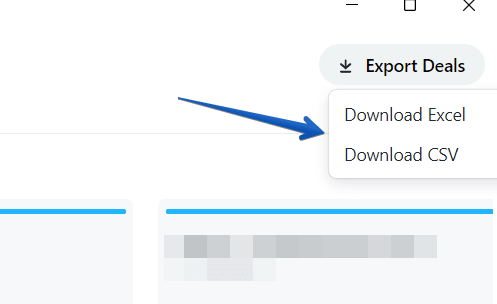 You will see a notification. Please keep in mind that this process might take a long time, depending on the number of deals you have in your app. It could take from 1 minute to 30 minutes. You can filter per deal so it doesnt take too long to download all of them.
After that you will see a link to download:
That is all!
If you have any other questions, please contact our support in this page.
Ask in the live chat, we are ready to help around the clock