Included for free in plans
VIP
PRO
BASE
To create a new user in your account, open your JivoChat web app or any of our Desktop apps.
After logging in, go to Manage -> Teammates -> Add teammate: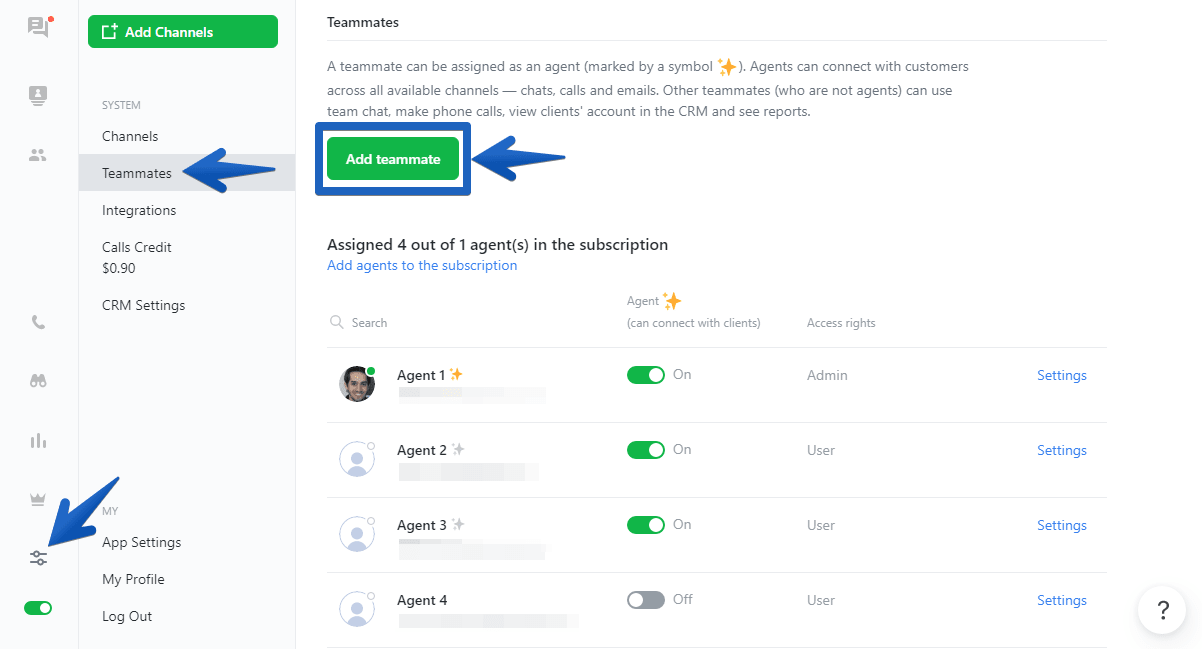 Choose the "Name", "Job Title" (optional), "Email", and "Password". You'll notice there's a pre-made password there, but you can change it if you prefer: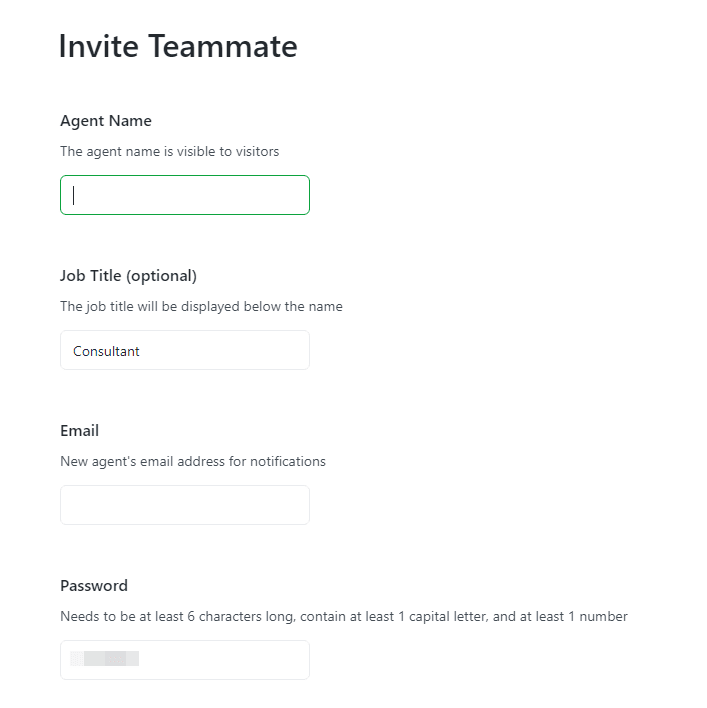 Scroll down and finish setting up the new account.
Select the channels you want to assign the agent, choose if you want to send instructions on how to download the app with the account info to the agent's email, select if you want the agent to be an admin as well, and finally, click on "Add" to create the account: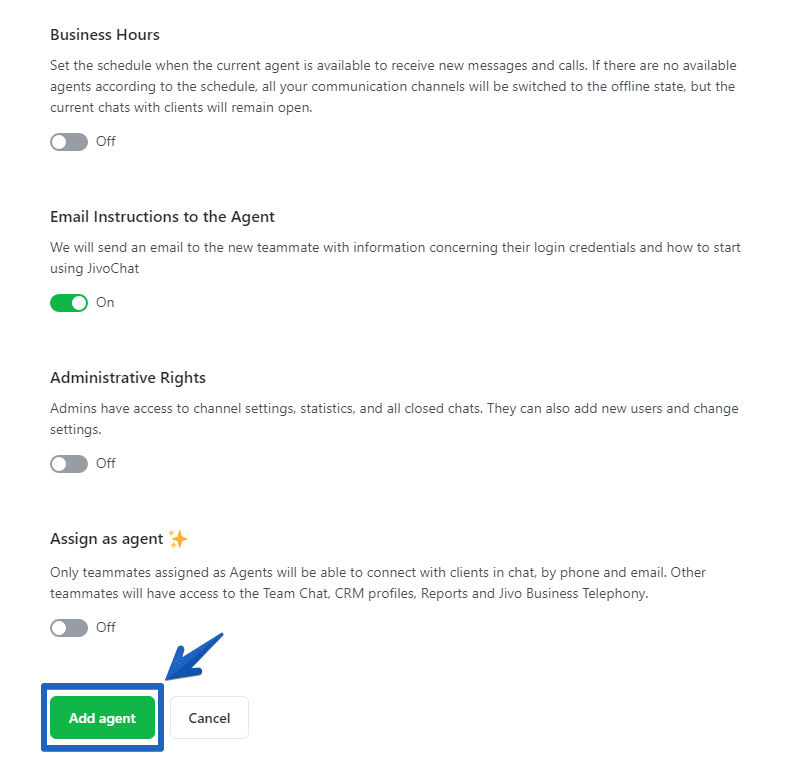 It is also possible to create a new user account from the "Team" tab. While in the app, simply go to the "Team" tab and click on "Add new user", then follow the 2 steps above: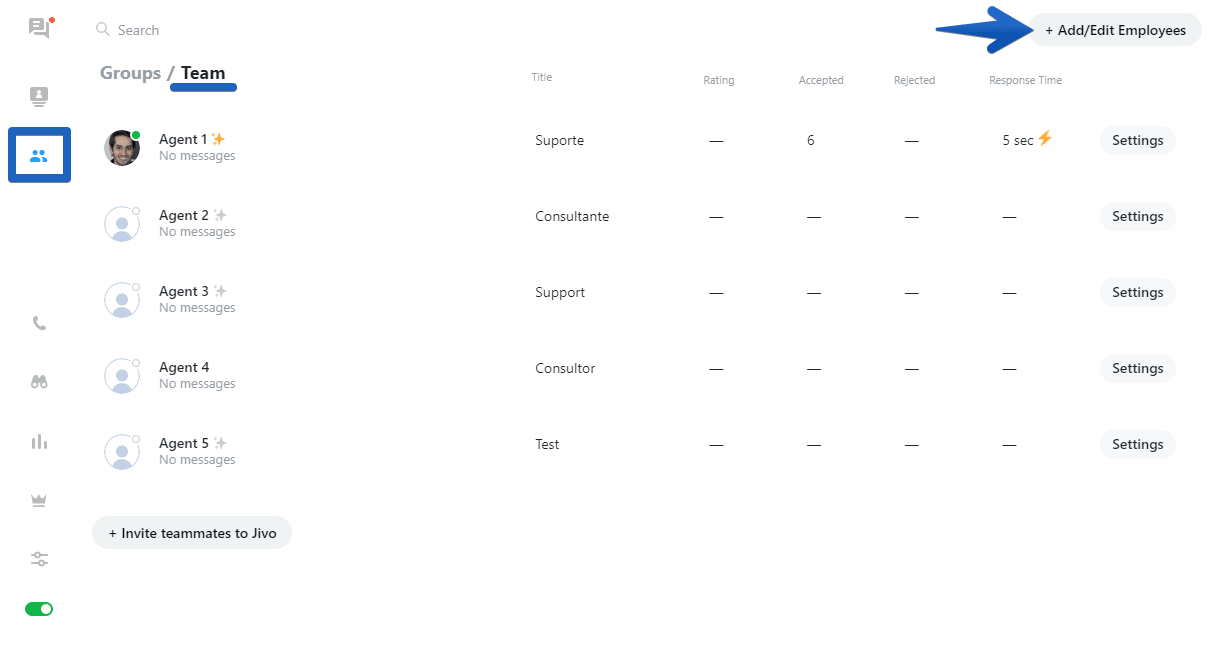 That's all!
Ask in the live chat, we are ready to help around the clock