How to activate your phone number in JivoChat
Included for free in plans
VIP
PRO
BASE
Activating your phone number in JivoChat
You can activate your phone number in JivoChat, and use JivoChat to make phone calls using your phone number as the Caller ID.
IMPORTANT: If you activate a regular phone number, you'll be able to make outgoing calls only. In order to receive calls using JivoChat, it is necessary to activate a SIP number of your own or purchase a phone number from JivoChat.
1. Open JivoChat app, go to «Manage» -> «Channels», find «Phone number» option and click "Connect".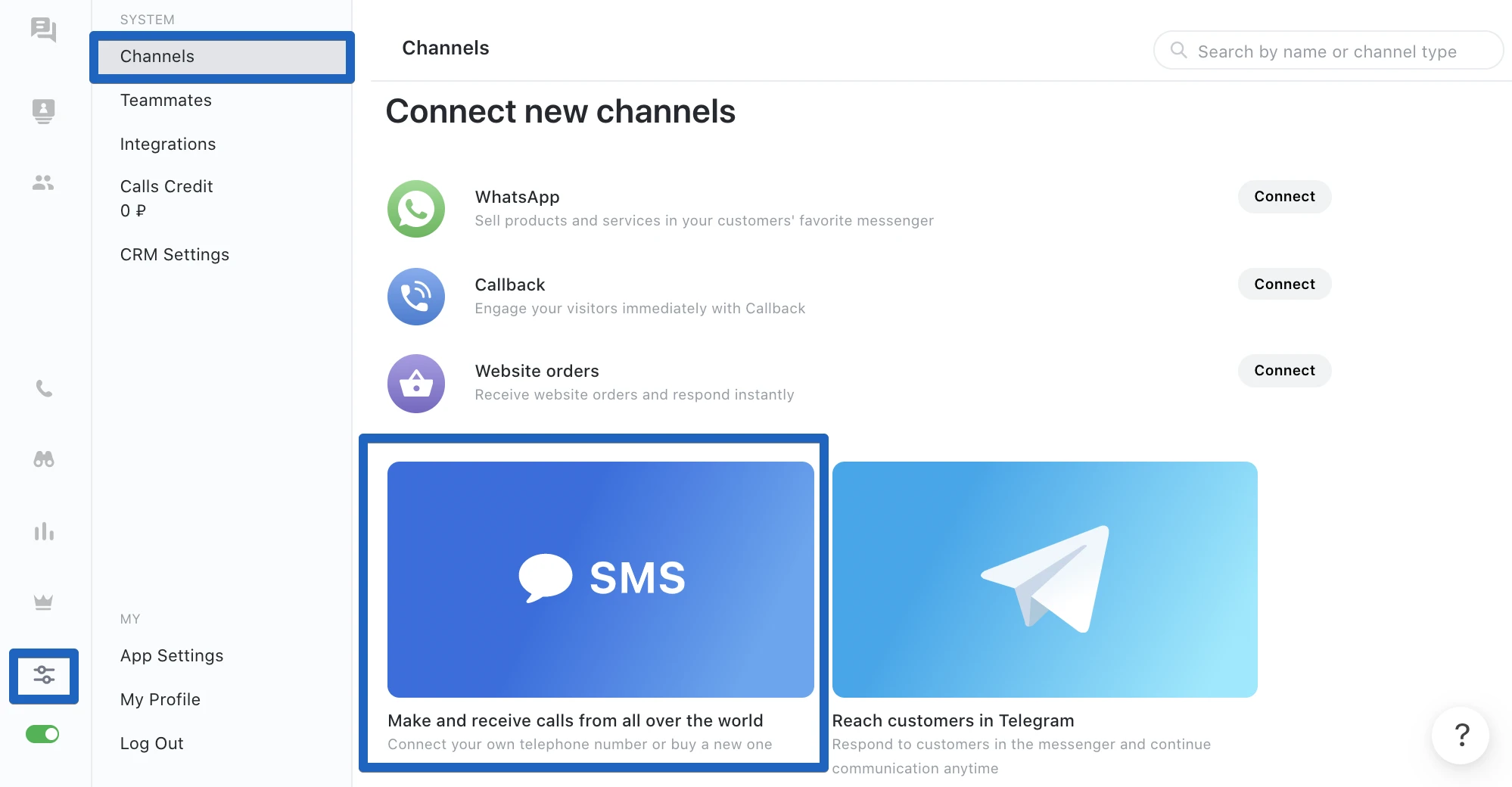 2. Select "Buy a new number" option in the opened window.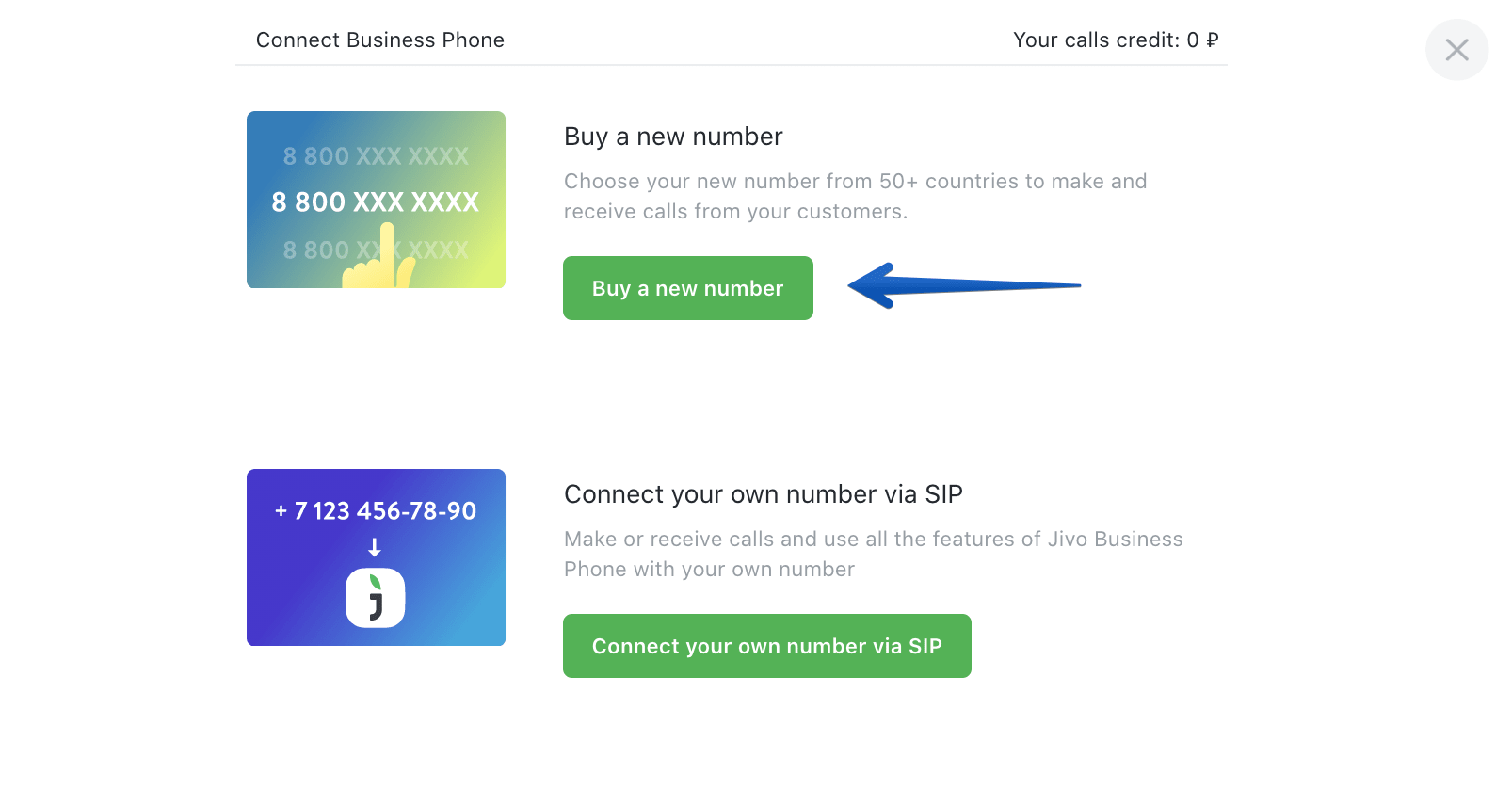 3. Press the "Try the JivoChat Business Phone Free" button to proceed.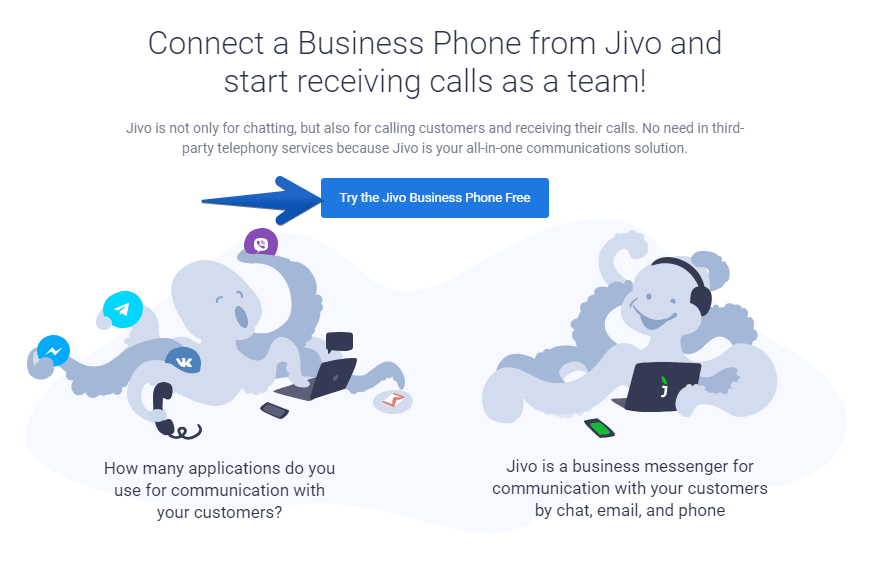 4. Enter your complete phone number and press "Call me, Jane" to receive a phone call from our nice robot. She'll tell you the activation code during the call.
5. Insert the activation code and press "Connect Number" to finish the process.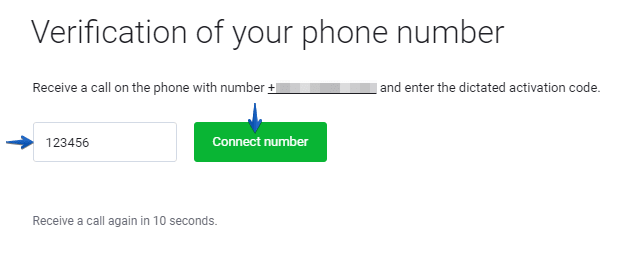 You're now ready to make calls with JivoChat using your phone number as the Caller ID!
If you want to receive calls as well, please follow the steps below:
We've used images from VoIPstudio as an example in the next steps. If you are unable to find these settings in your SIP panel in case you use a different service, please contact your SIP service support to verify how to do the same steps inside your panel.
1. On your SIP provider panel, go the Users area and create a new user so that you have a SIP Domain, Username and Password for connecting to our service.
If you already have a user account in your SIP settings, you can choose to use the existing one or create a new one.
2. Go to your SIP phone number settings and redirect all calls to the user you created, or to a pre-existing one in case you already had an existing user, by selecting the user as the "Current Target" of the phone number.
3. Access the phone number "settings" in JivoChat app in «Manage» -> «Channels»: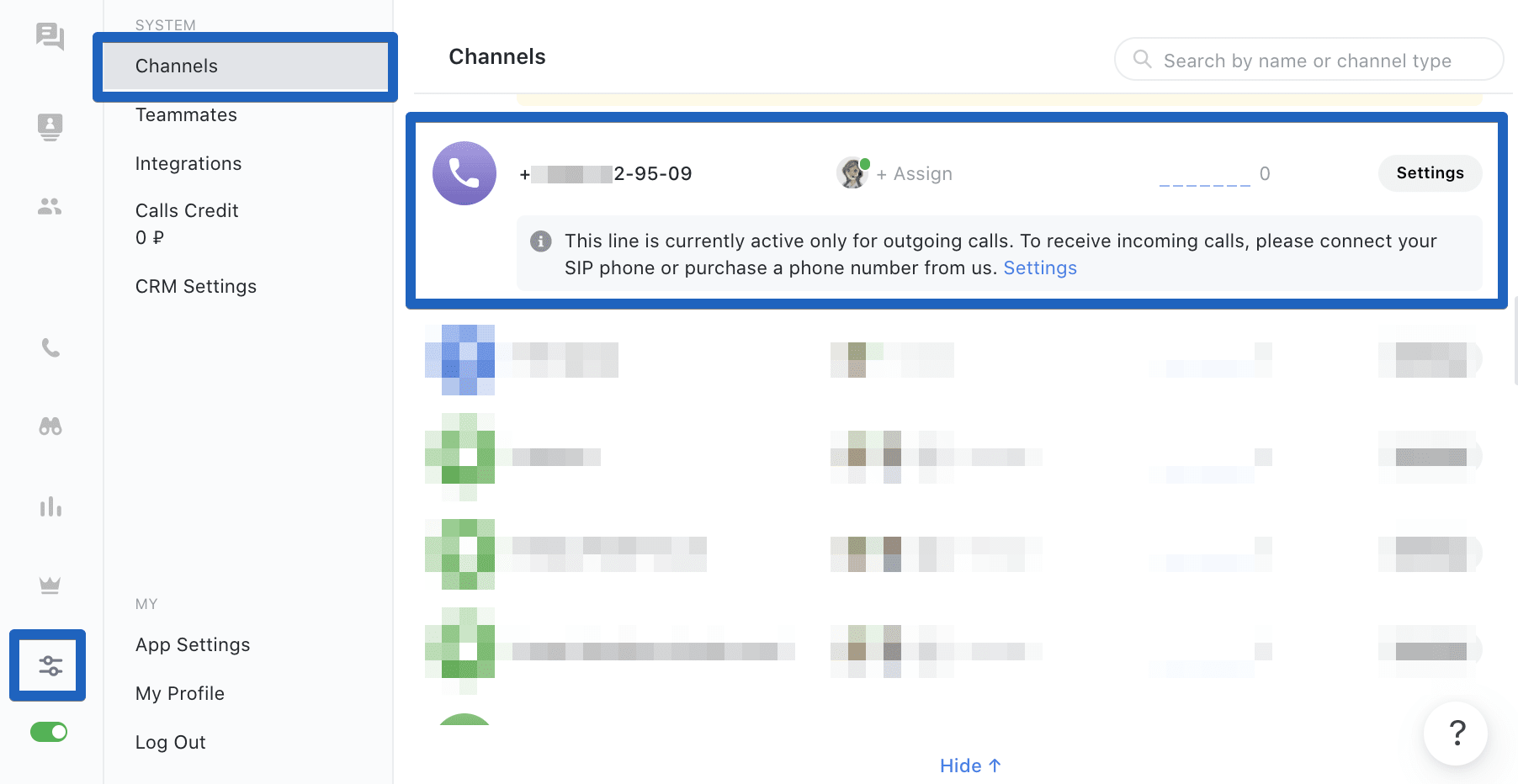 4. Insert your user's SIP credentials and click on "Save" to connect the incoming calls to JivoChat.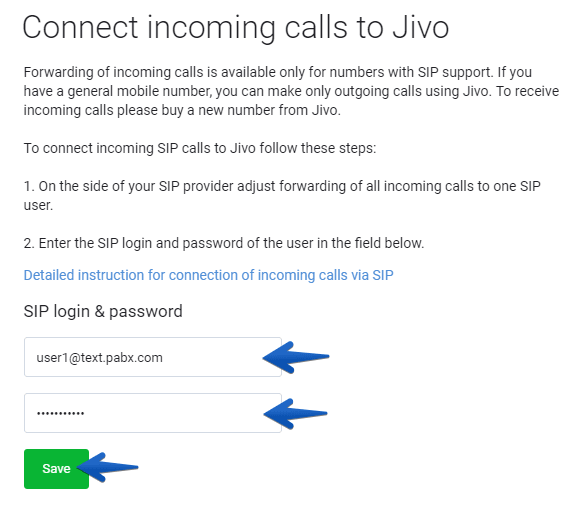 Done! Now you're all set to receive and make calls using JivoChat.
Ask in the live chat, we are ready to help around the clock