How to allow agents to see all clients' data
Included for free in plans
VIP
PRO
BASE
By default, agents have access only to clients who they participated in conversations with in JivoChat. If you'd like to provide your agents access to all conversations and clients on your JivoChat account, please follow the steps below:
1. Open your JivoChat web app or any of our Desktop apps and go to Manage -> CRM Settings -> Access -> Enable the Access to client's data option.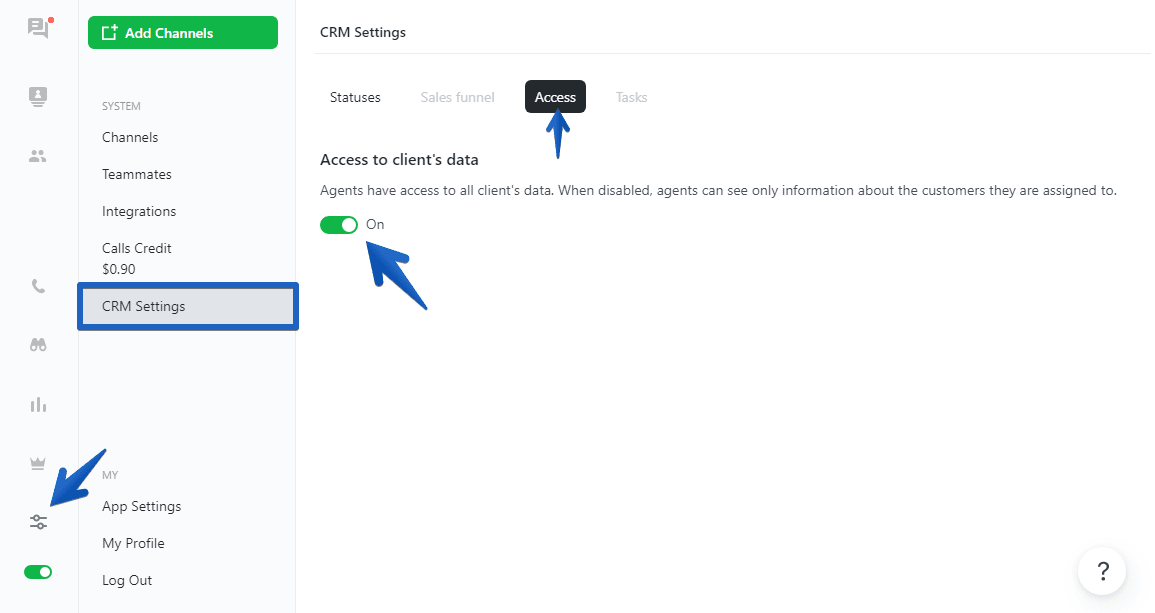 That's it! Now all your agents will be able to see all conversations and clients inside the "CRM" and "Contact Center" -> "All" sections of the JivoChat apps. They can even see all ongoing chats with all agents and join any active chats at any moment without the need to receive an invitation/chat transfer.
If you want to allow an agent to access one specific client or chat log, please refer to our Task article on how to set up a task to a specific agent from your account, which will also indirectly provide access for specific chats to the agent of your choice.
We wish you a productive day!
Ask in the live chat, we are ready to help around the clock