How to use Widget Lazy Load feature
Included for free in plans
VIP
PRO
When testing your website's performance using services like Google PageSpeed, you may come across tips and recommendations related to JivoChat. While the reports are correct, we'd like to clarify that the JivoChat script does not affect the loading speed of your site for your visitors. This is because we have a feature that allows the widget to load only after your site has finished loading completely. This way, you can offer a real-time chat experience to your visitors without compromising the speed of your site loading. (Available only in the PRO version)
How to activate this feature
To activate the functionality you will need to log in to your desktop or web app. Next, click on the "Manage" button located in the lower left corner. In the menu that you'll see, click on "Channels", then Settings (next to your site name).
Next, go to Options -> Widget Lazy load -> enable the feature.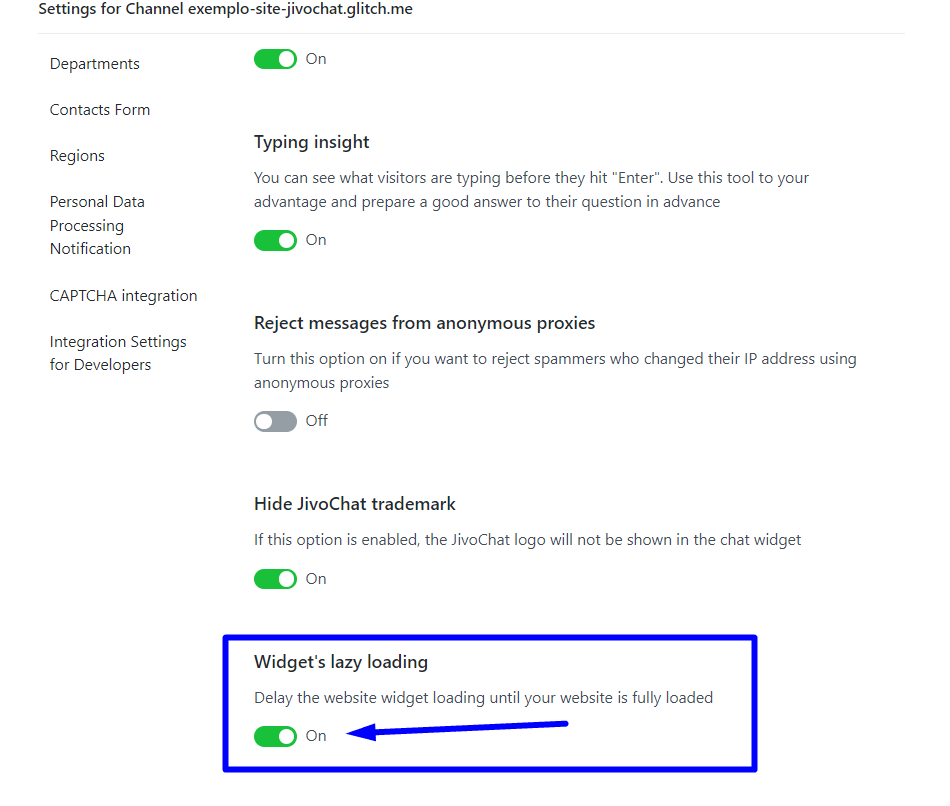 Ready! Now the chat will be available only after your website is fully loaded.
Ask in the live chat, we are ready to help around the clock