How to delete or transfer your JivoChat account
Included for free in plans
VIP
PRO
BASE
Delete your account
ATTENTION!
Following the tutorial below will delete your JivoChat account COMPLETELY, read all the information carefully because deleting your account will erase ALL the data it contains and it will not be possible to restore it. This includes any type of license linked to the account.
Go to your Jivochat panel (as the administrator) and click on  manage> my profile (Attention, it is only possible to delete through the administrator user and the account creator in jivochat)  and click on "Delete the whole JivoChat account"
The following screen will appear and you must  select a reason  and click on "Send the code to your email".

Upon clicking, a code will be sent to your email like the one in the image below, which must be copied and pasted into the "Verification Code" field.
It is necessary to carefully read all the messages presented because deleting your account will erase ALL the data contained in it.
Now simply click on "Delete JivoChat account" and that's it, your account will be deleted along with it all your data and license if you have one.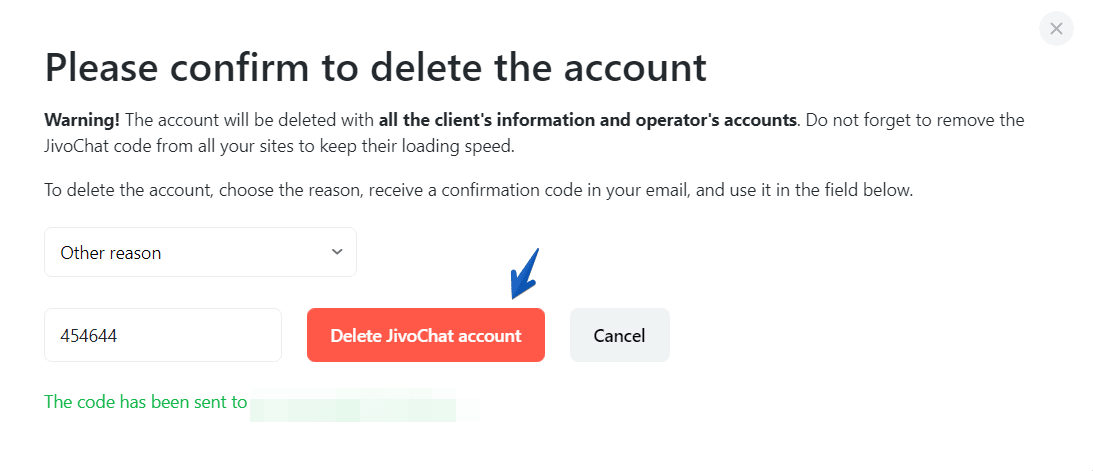 Transfer account
ATTENTION
With this procedure you can transfer the rights of your account to another user. Although it is reversible (the user can return the account), you should do this procedure if you are confident about making the transfer. The JivoChat team is not responsible for this procedure and our support will NOT be able to return your account ownership.
Go to Manage> My profile> and click "transfer ownership of the account" as follows:
You will see the following screen to select the colleague to whom you are transferring the account.
NOTE: the colleague must have the email verified in JivoChat and be an administrator .
When you click, you will see the following box in which you must request that the confirmation code be sent to your email:
You will receive the code like this: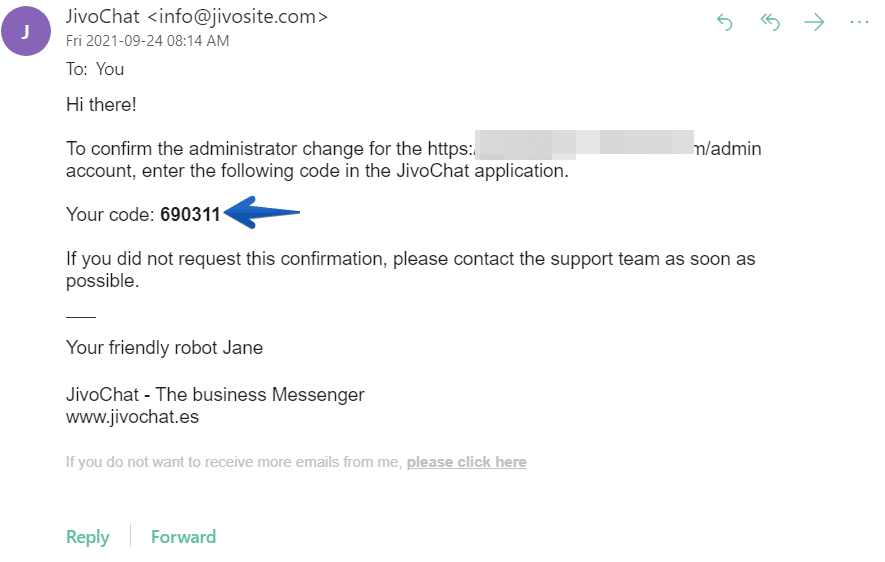 Finally add the code and click on "Transfer the ownership"
And that's it, if you have questions about this process you can contact us on our website.
Ask in the live chat, we are ready to help around the clock