How to add quick phrases to JivoChat
Included for free in plans
VIP
PRO
You can save templates of phrases that your agents can use anytime. This saved responses will save you time. You can save it on the agent app and all of your team will be able to use them.
Please open a chat with yourself
Follow the steps on the screenshot below to add a phrase: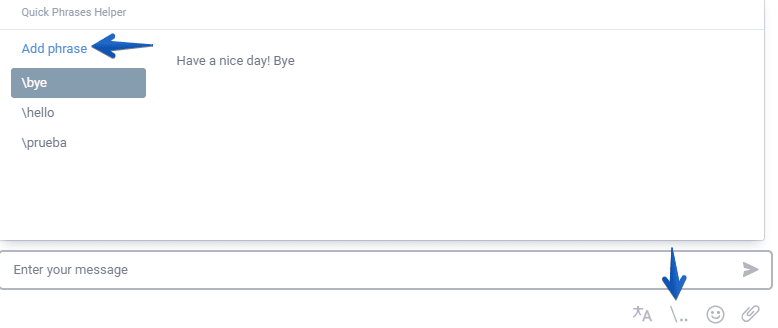 You can also edit your current phrases by clicking on the tiny pencil located on the right bottom corner of the phrase:
You can also assign the phrases to a tag to make it faster for the agents to locate and use them:
Assign tags (for example: /prices)
Hotkey (set up a shortcut to your phrases)
That is all! Now your team can use the phrases from the app.
Note: Keep in mind that the phrases are saved per language. So phrases you save in the EN language will not be shown in the ES.
Ask in the live chat, we are ready to help around the clock