How to use the Pointer feature
Included for free in plans
VIP
PRO
We offer a very useful tool on our agent app. The pointer can help you if you want to highlight a specific part of your website. In this case the client will get a message to view the part of the website that you indicate. This is how it works:
While on chat, click on the 3 dots on the top of the chat close to the clients name or location fist and then click on the pointer option. See image: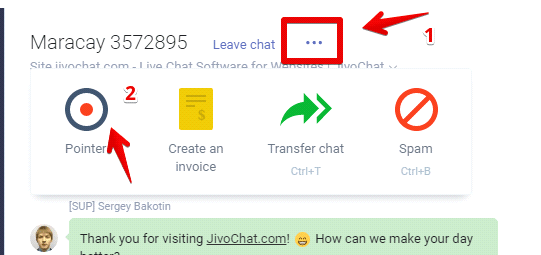 Then your website will load and you will click on highlight area as shown here:
Choose the area you want to highlight and add a comment:
Then, you will see this on your agent app: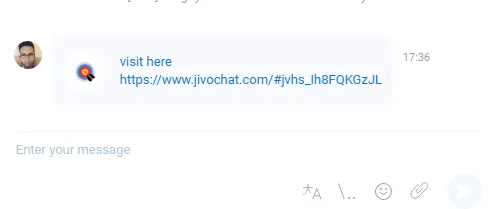 Client will get the message this way:
When they click on view, a part of your website will be highlighted and it will have a comment as shown here:
That is all, we hope you enjoy and make the best out of this killer feature.
Ask in the live chat, we are ready to help around the clock