How to integrate Uchat bot to JivoChat
Included for free in plans
VIP
PRO
With this new integration you will be able to connect a bot to JivoChat within seconds, you will only need your Token ID from Uchat.
*this feature may have extra costs charged by the partner.
First, login into your Uchat panel. Go to the list of bots and find JivoChat.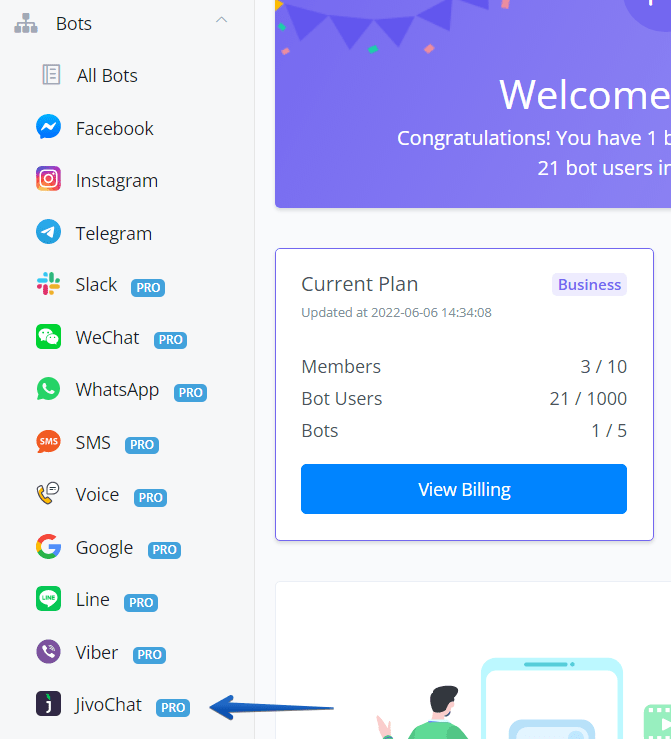 After this, please click on "add New JivoChat bot":

Type a name and then click on "add"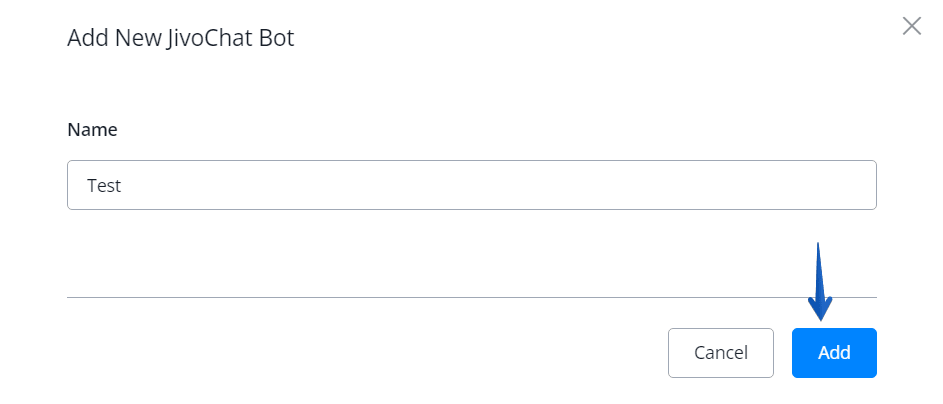 At this point you will already have a token to link it to JivoChat. To finish the integration just copy this token which you will paste in the JivoChat integrations area.

Now go to your JivoChat app and login.
Go to manage→ extensions→ integrations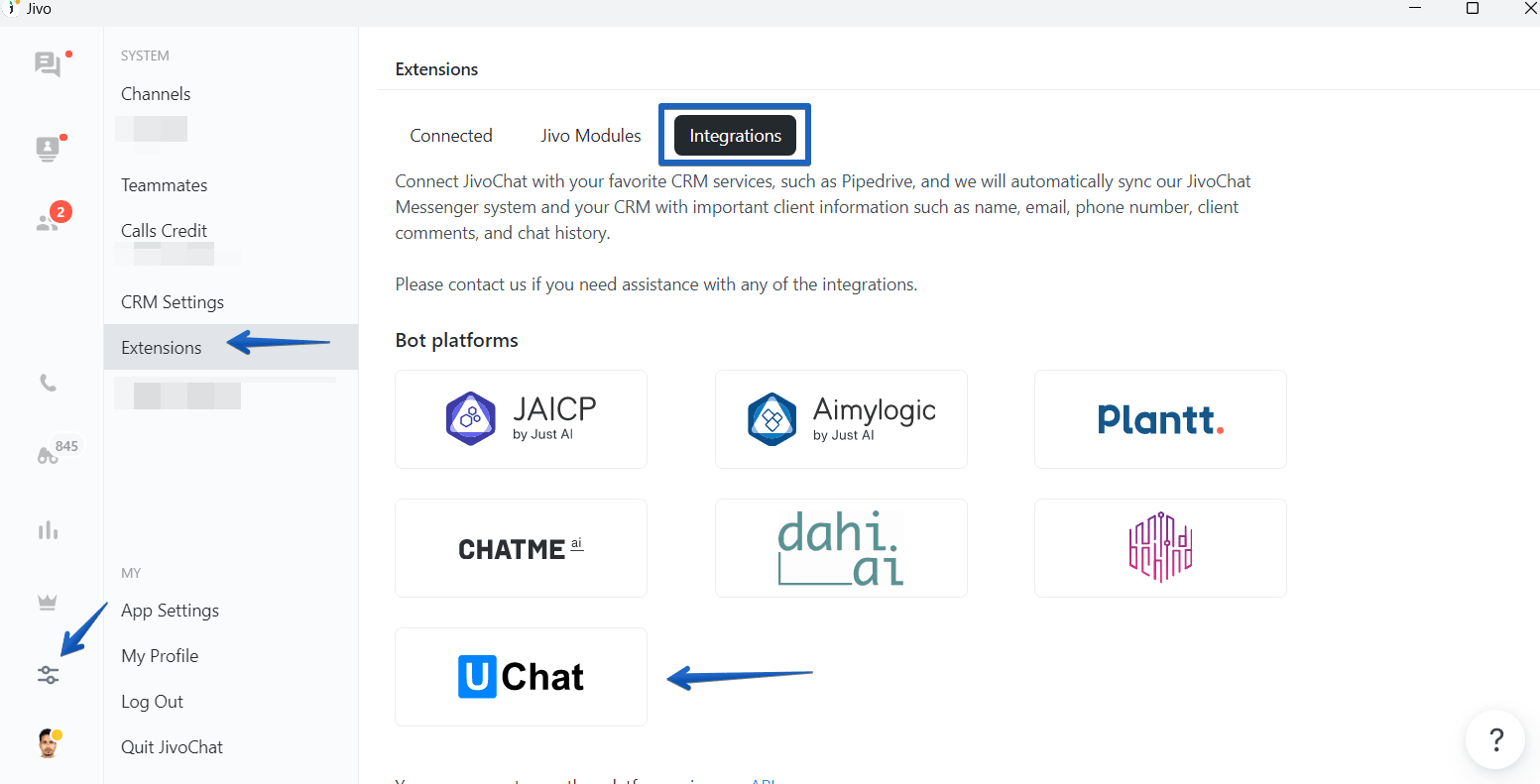 In this menu you will be able to add a picture for your bot, name and other date. Do not forget to paste your token from Uchat here. Just click "save" and now the bot will be linked to JivoChat.
Remember that you need to create the bot flow inside your Uchat account. This is very simple, just go to "create bot". You will be sent to this page, you can select a template or start a new one. Click on start black flow, for example: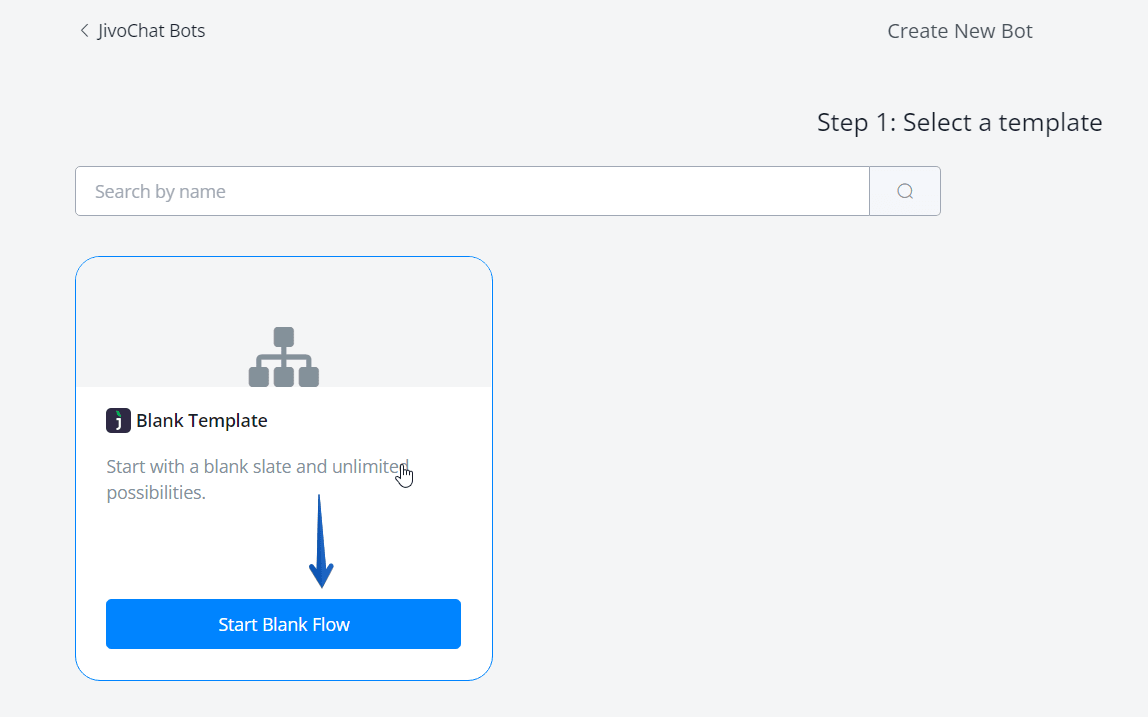 Type a name for your template and description if needed and click on "Create Bot"

In here you will see your flow, you can edit it, add questions, intents, actions, integrations and so
In order to transfer the conversation to an agent you will need to set up an action → Talk to human/pause automation: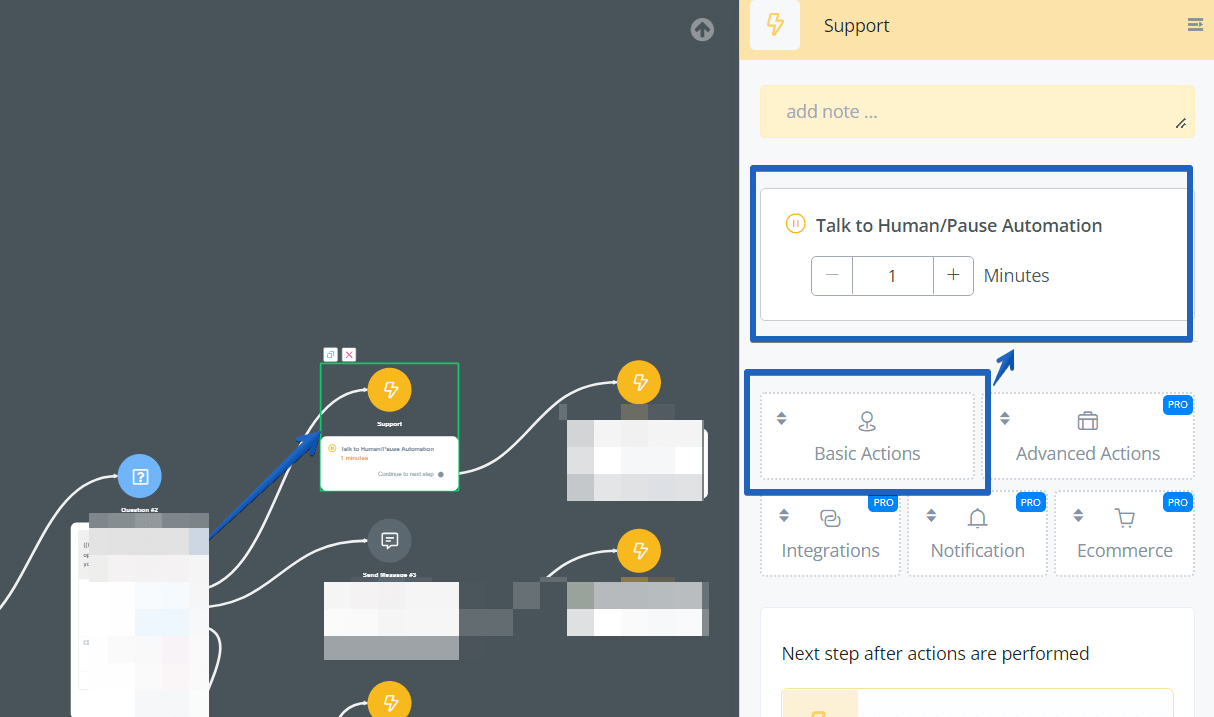 Keep in mind that Uchat has a lot of functionalities and integrations, settings and other great things, just contact their support and they will provide videos or tutorials from their side.
That is all!
Now you have automatic answers in your chat. We wish you a great day!
Ask in the live chat, we are ready to help around the clock