Included for free in plans
VIP
PRO
To connect this integration, you must have a dahi.ai account. Please visit their registration page and create an account for yourself. If you already have an account, go to the login page and log in to the panel.
After logging in to the panel, you'll need to create a bot. You will see a page where your Bots are listed. If there are no Bots already existing in the list, please click the 'Add New Bot' button on the top right to access the bot creation page. Register the bot by entering the name of the bot, choosing your language and timezone, and click 'Done'.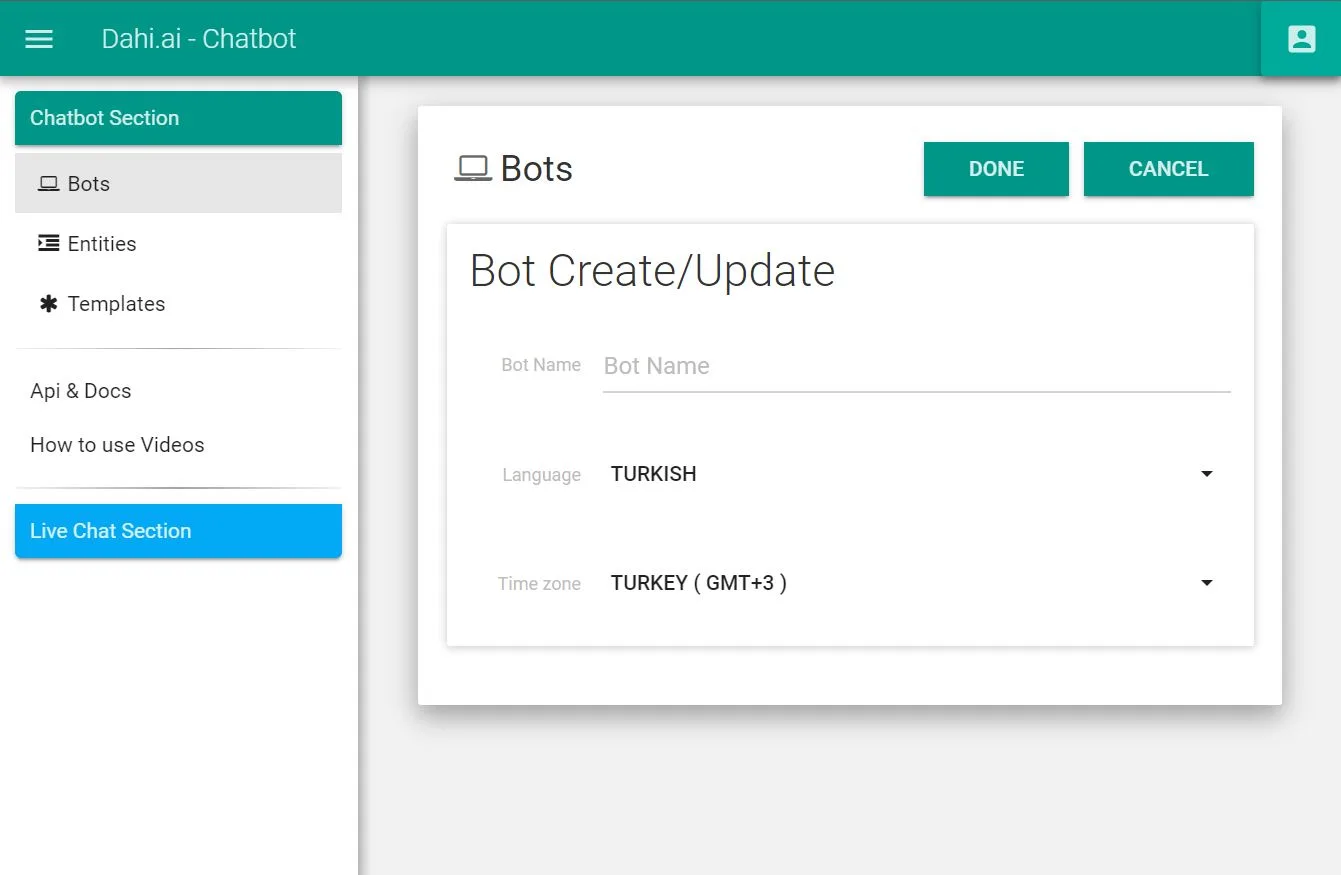 After successfully creating the Bot, go to the settings page to get your bot token. To do this, open the settings page by clicking 'Settings' in the left side menu. Copy the 'Bot Token' located on this page.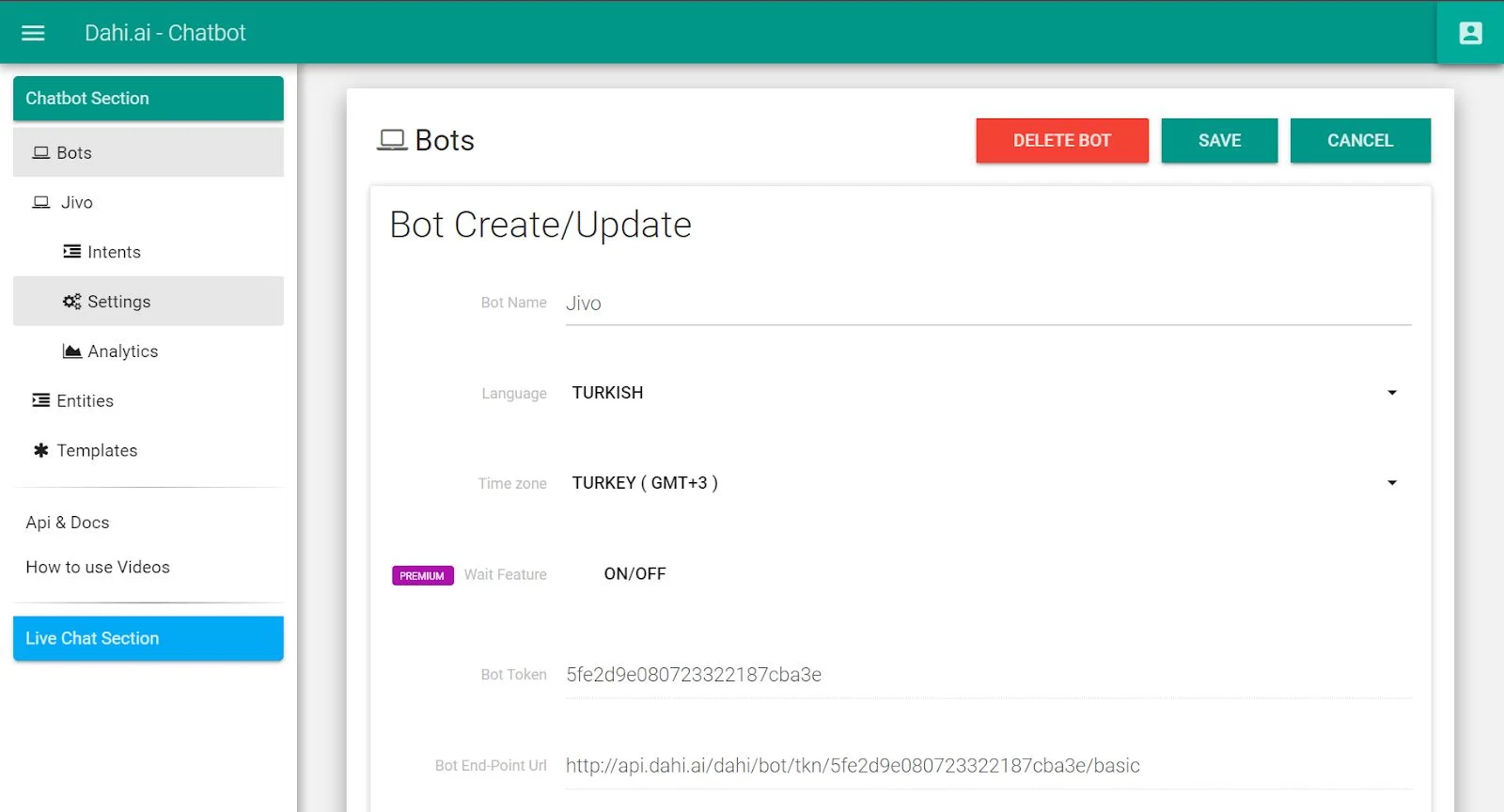 After that, log in to the JivoChat app and go to Manage -> Integrations.By clicking this link, you can directly go to the respective screen. While in there, please click the dahi.ai button.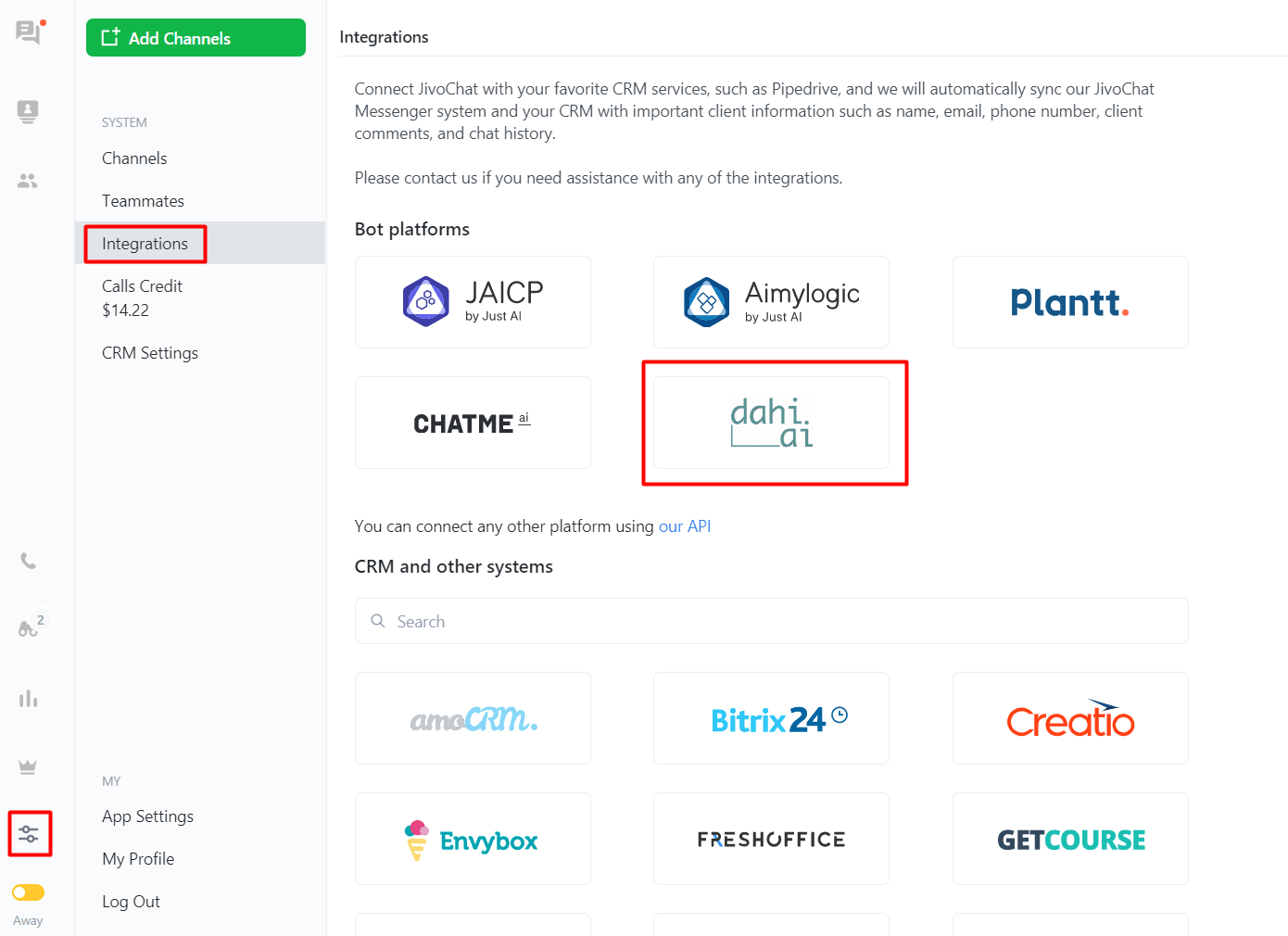 A new section will appear on your screen. Give the chatbot a name, add a title, add a profile picture, and paste the Bot Token you've collected from your dahi.ai panel. Choose which channels you want to use the chatbot on, and press Save.
Congratulations! Your chatbot is now successfully connected to JivoChat. Now all you have to do is create and configure your chatbot intents in the dahi.ai panel. For help, you can read the documentation, watch Youtube videos or request support via info@yapaytech.com.
As the JivoChat support team, we cannot assist you with your bot configuration but the Dahi.ai team can assist you with any doubts you may have.
That's all!
Ask in the live chat, we are ready to help around the clock