Connecting Viber public accounts
Included for free in plans
VIP
PRO
BASE
We have an integration with Viber. With this integration, your agents will be receiving messages directly from Viber public accounts into the JivoChat app.
First of all, you should create a public account in Viber via this link.
In the beginning, you should set your phone number where you get an activation code.
If during the registration process you will get a "Session Expired" error you can try to proceed on a mobile device.
Next, you will get the activation code on your mobile device in the Viber application.
On the next step, you should set your email address and password.
Press next and open Viber's admin panel on PC and log in with your credentials.
Next, you should press "Create Bot Account" on the left panel.
Enter your public account's information, like name and URL.
You can set any category/subcategory. Note that an image should be only .jpg format and has strict dimensions:400x400 pixels
Next set your account's description and location.
In the end, you will get the API key that you should copy.
Now open JivoChat app and go to "Manage" -> "Channels", find "Viber" in the list of suggested channels and click "Connect".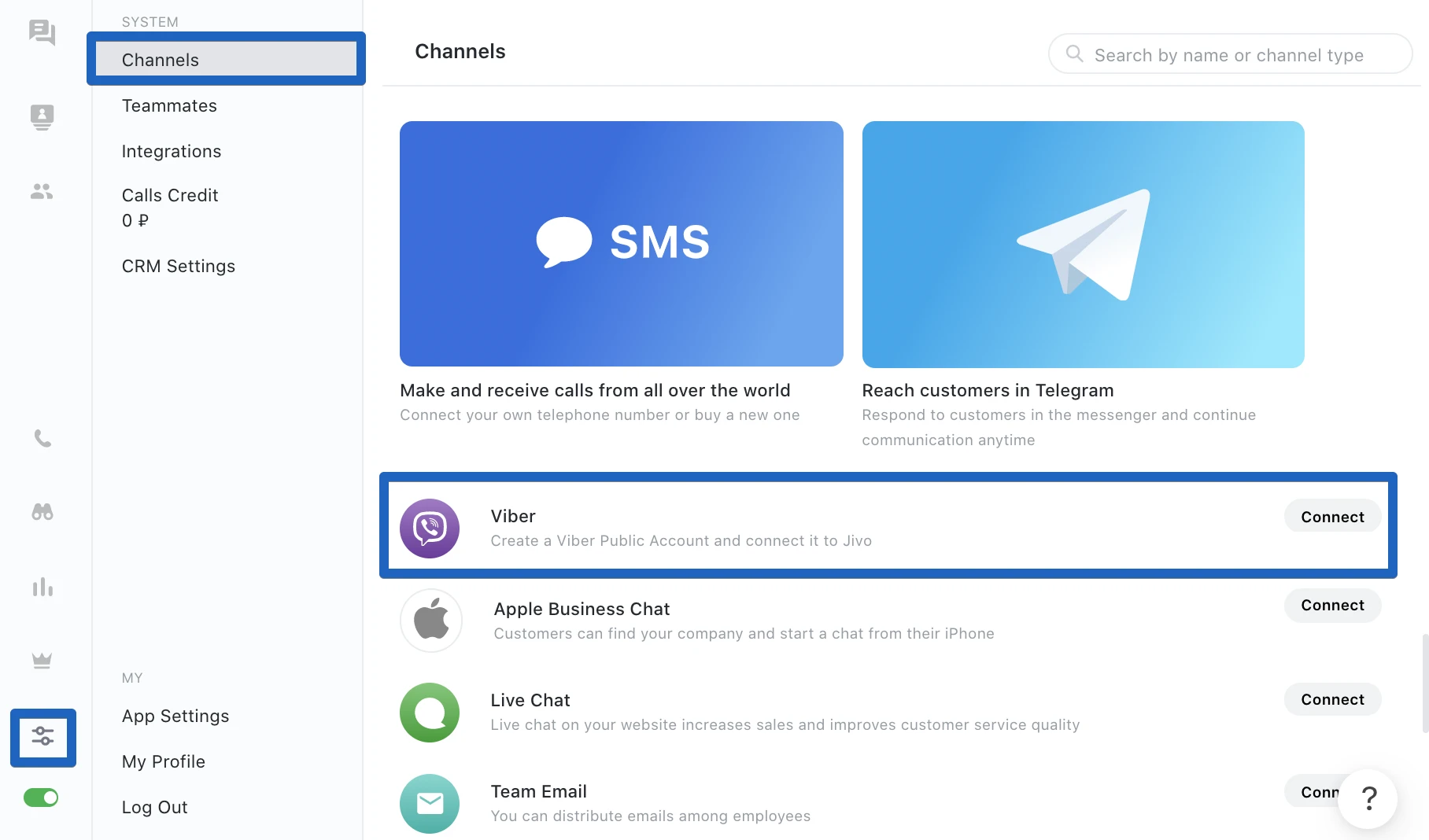 Click on Add Viber.
In the new window, paste your Viber's API key and click on "Add Viber channel on JivoChat".
That's all! Now if a customer sends you a message to your public account on Viber, you will receive and answer it from one of our JivoChat agent's application
Please don't forget to publish your account.
Please note that at this moment Viber shows in search results only big brands/companies, but you can use direct links like viber.com/URL. You can read more about it in this Viber's article.
Ask in the live chat, we are ready to help around the clock