How to install JivoChat on Magento
Included for free in plans
VIP
PRO
BASE
In this article, we will show you how to install JivoChat on your Magento website.
Go to the Magento Admin Panel, continue to the "Content" menu and click on "Configuration" under the "Design" button: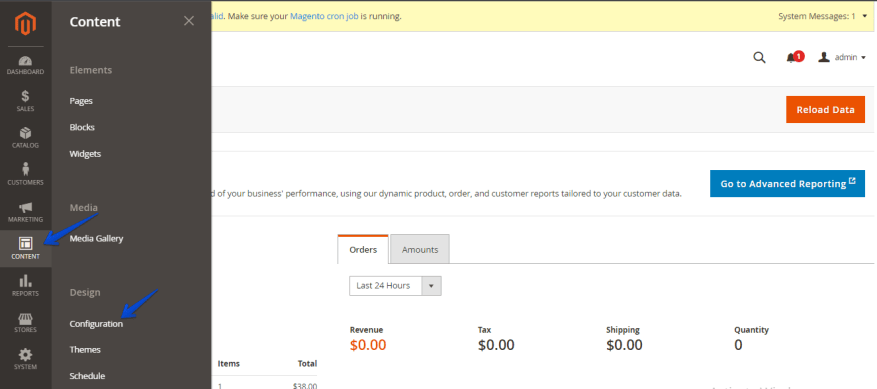 On the next page, click on "Edit" to the right side of the page you want to edit: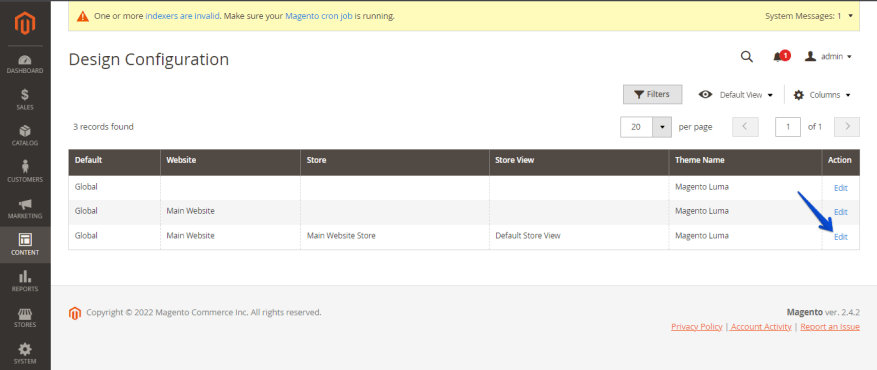 In this page, copy the code from the JivoChat app>> channel settings>> installtion. Check here for more details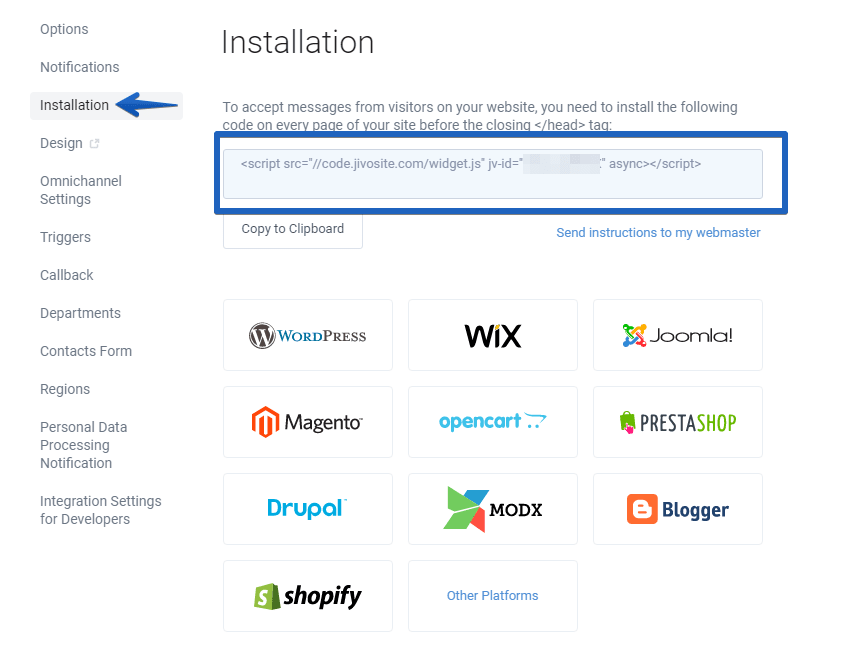 Go back to the Magento dashboard, click on the "HTML Head" button like shown below: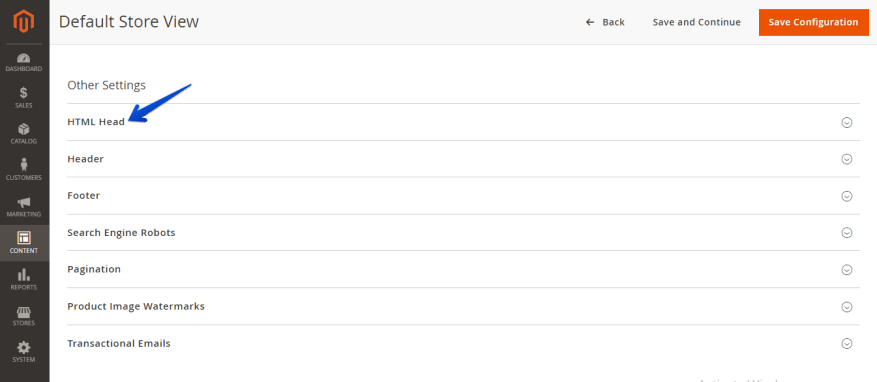 Go to "Scripts and Style Sheets", add the code you copied from JivoChat and then click on "Save Configuration"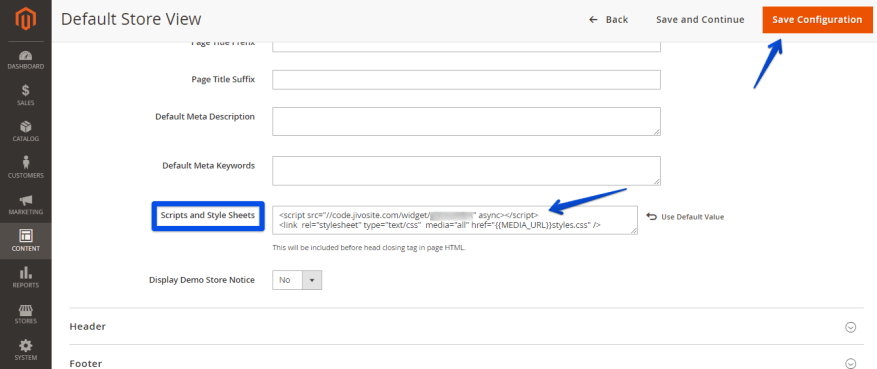 Open the "System" menu in the left panel, check all options in the "Cache Management" section and click "Refresh/Submit".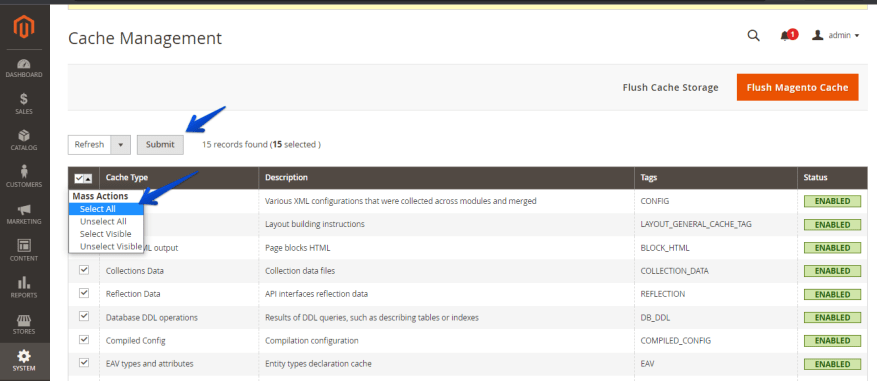 That's all! Now JivoChat is installed on your website and you are ready to provide live support to your customers.
Ask in the live chat, we are ready to help around the clock