How to install Jivochat at Hotmart checkout
Included for free in plans
VIP
PRO
BASE
To install JivoChat at the checkout of your products on the Hotmart platform and receive messages from your customers, just follow these steps:
Step 1: Create your JivoChat account
If you don't have a JivoChat account yet, create a new one by clicking the "Sign Up" button at the top of our website. If you have any questions, just follow our tutorial on getting started with JivoChat.
Step 2: Find and copy your chat widget_id
You will receive the chat setup code via email after you sign up, but if you haven't received the email yet or would prefer to view it another way, simply access your JivoChat application by clicking here. You can also click the "Login" button at the top of our website, which will take you to the JivoChat web application.
Inside the app, click on "Settings" -> Channels -> Settings (next to your website channel).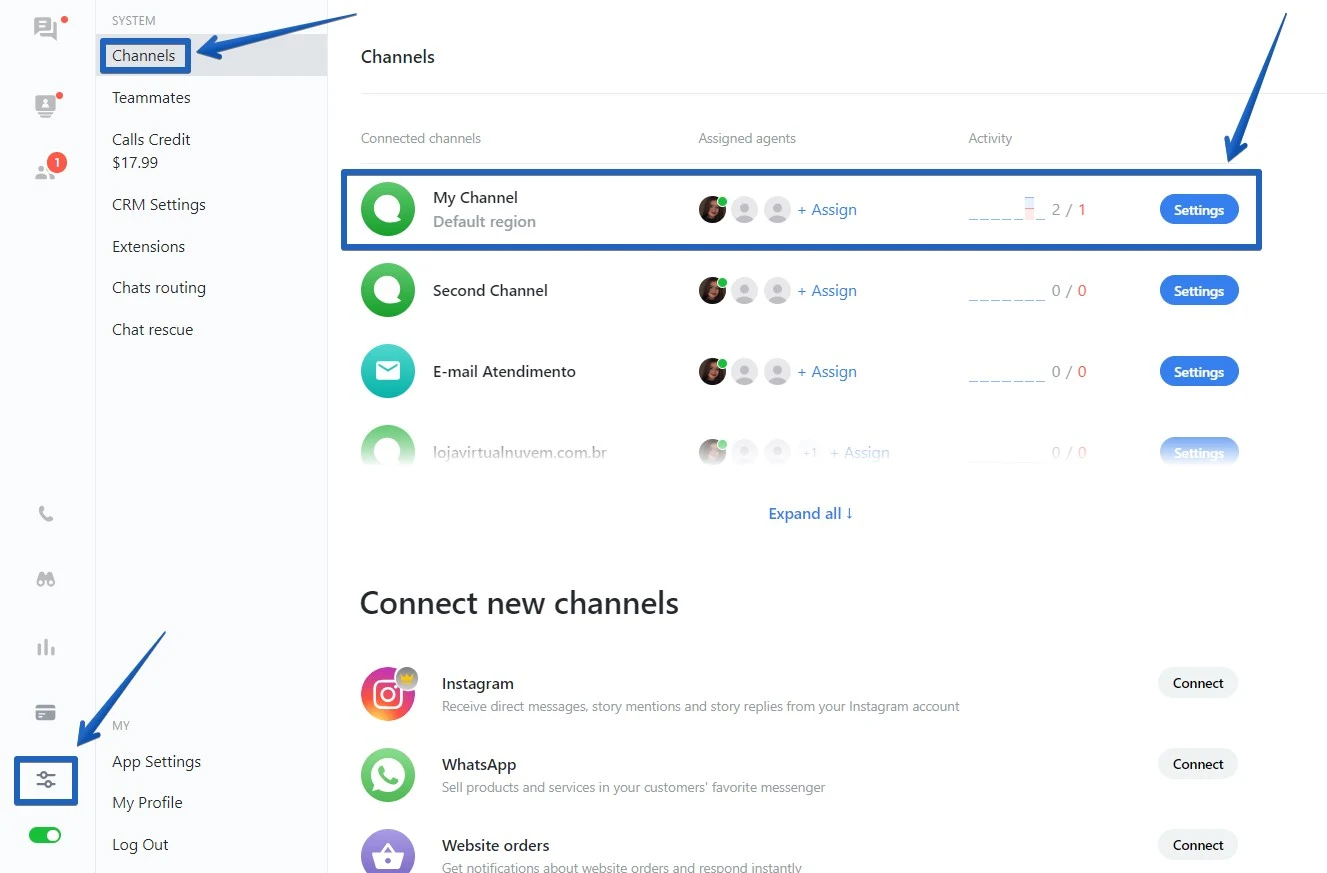 Then copy the widget_id located inside your code in the "Installation" menu as shown in the image below: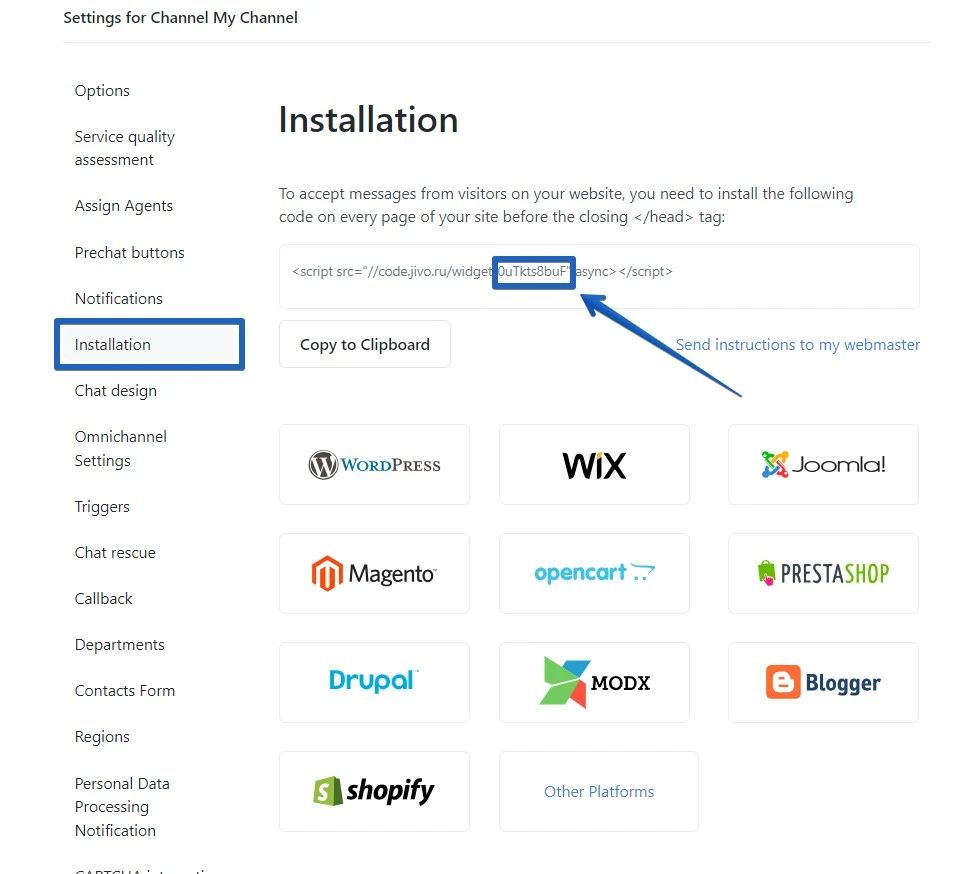 Step 3: Paste your widget_id on the Hotmart panel
The next step is to go to the Hotmart panel and open the option to place the chat in the checkout. Log in to your Hotmart account and click on "Products" -> "My Products"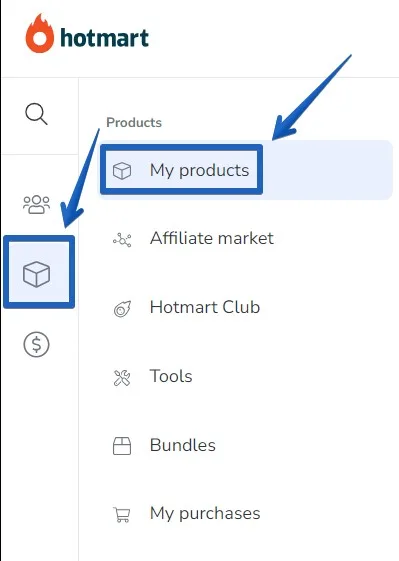 Then click on the desired product: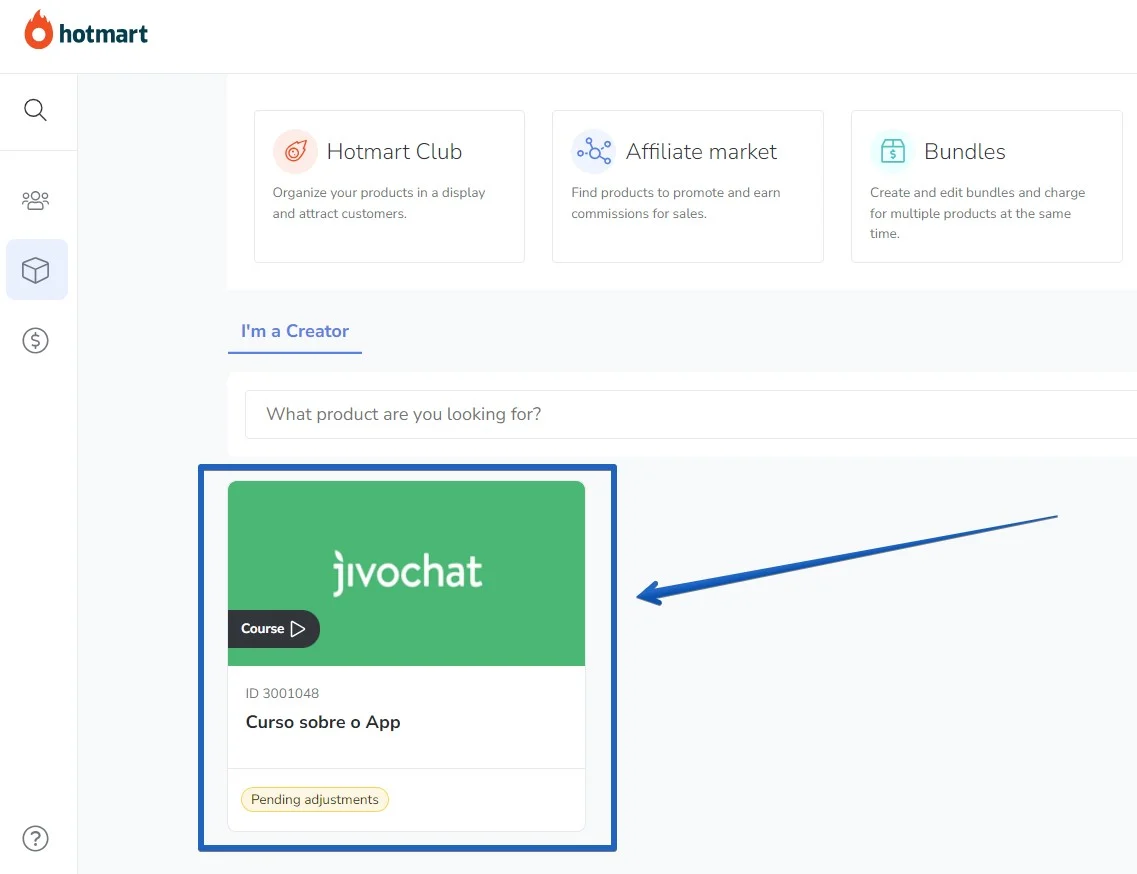 Click on the "Tools" menu -> Search for "Payment settings" and select this option: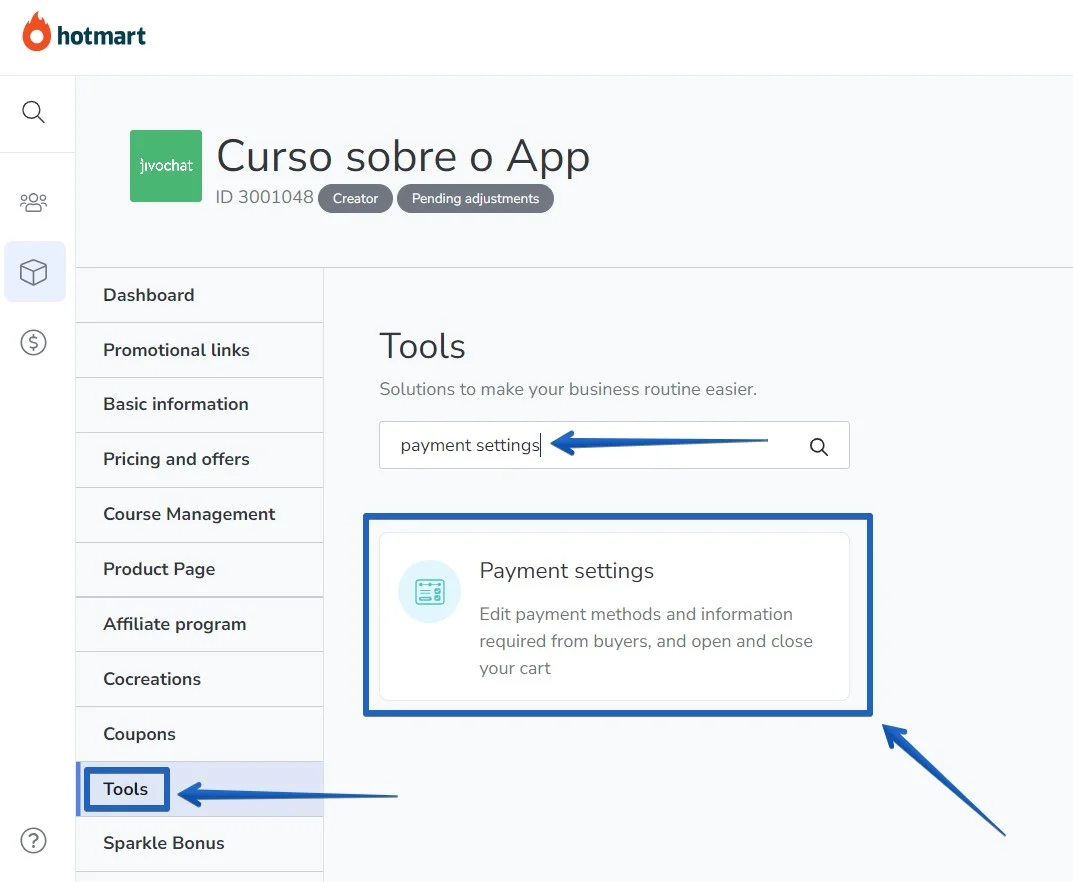 Scroll down a bit and you will already see the "Online Chat Options" section. Select the "JivoSite" option, paste the widget_id you copied from the JivoChat dashboard from within your code into the "Chat Code" field, and click "Save":
IMPORTANT: the code must not contain quotes. It only has letters and numbers.
That's it, the chat will be added to your Hotmart checkout page!
Don't forget to download and login with your JivoChat account on one of our operator apps. It is through these apps that you receive and respond to messages from your customers, and the chat will only be online on your checkout page if you are online in the app.
You can find the download links for our applications by clicking on "Applications" in the top menu of our website or by clicking here.
If you have any questions, just talk to our support team in the live chat on our website, 24/7.
Ask in the live chat, we are ready to help around the clock