How to use the Time Picker
Included for free in plans
VIP
PRO
BASE
With our Apple Business Chat integration, you can use the Time Picker feature to send a custom schedule to your clients so they can select a specific date and time of their choice to set up an event with you or one of your agents.
To create a schedule and send it in chat, click "Schedule an event" during an Apple Business Chat conversation.
This feature will only appear during Business Chat conversations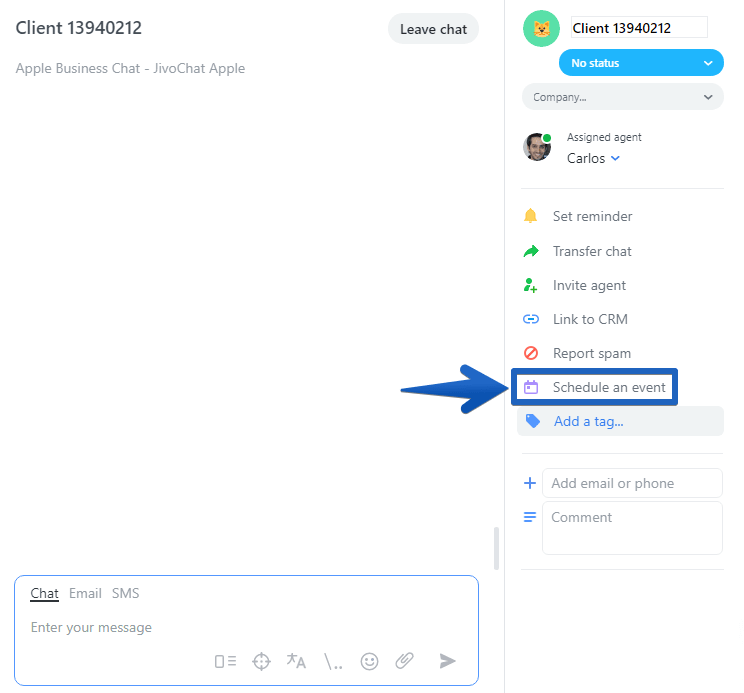 Upload an image (1; optional) to your event, a title (2), description (3), select the future dates and times (4) that will be a part of the schedule, and press "Send message" (5) when you're ready to send the schedule to the client in chat.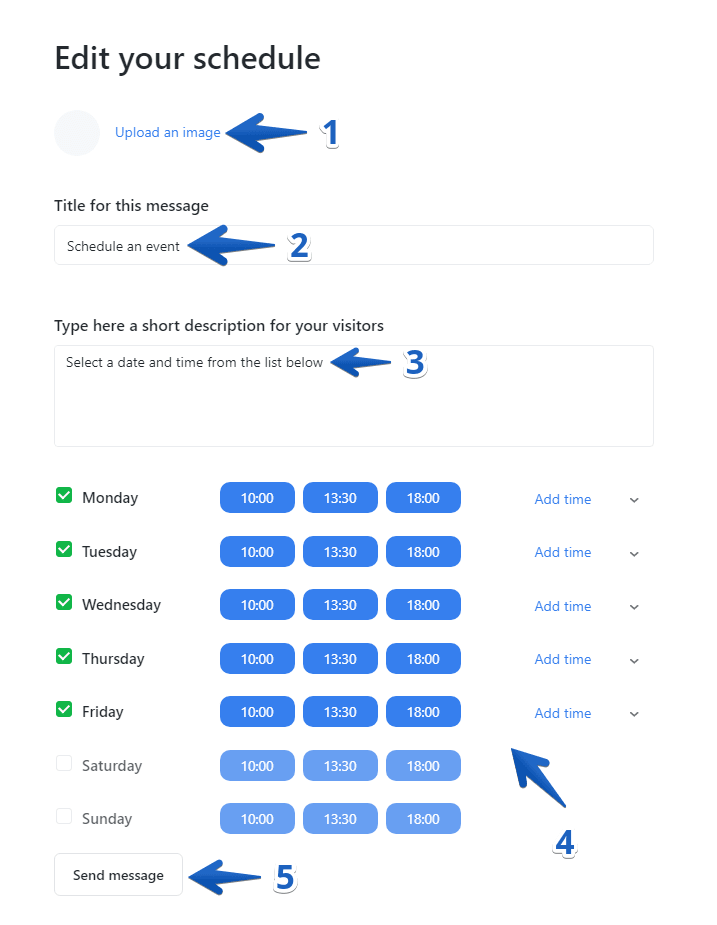 After sending the schedule in chat, the client is then be able to click the schedule and select the desired date and time.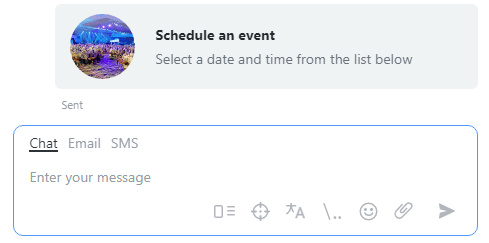 After the client selects a date and time, you'll receive a message in chat showing which date and time has been selected by the client.
The client will also receive an option to add an event to their iCalendar after the selection is made.
You may then, for example, create a reminder to remind you about the scheduled event with that specific client so you don't forget to contact them in the scheduled date and time.
That's it!
Ask in the live chat, we are ready to help around the clock